Former Bears star running back Rick Casares died Friday night at his home in Tampa. He was 82.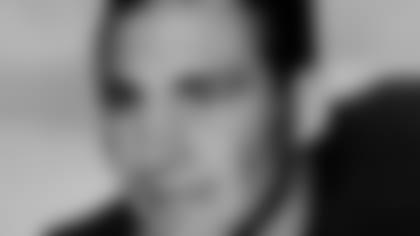 Rick Casares
Casares was selected by the Bears in the second round of the 1954 NFL Draft. He played 10 seasons with the team from 1955-64, rushing for 5,675 yards and 49 touchdowns on 1,386 carries.

Casares led the Bears in rushing for six straight seasons from 1955-60 and was the franchise's all-time leader rusher until he was surpassed by Walter Payton in 1979. Casares remains third in team history behind Payton (16,726 yards) and Neal Anderson (6,166).

Casares led the NFL in rushing in 1956 with 1,126 yards and 12 TDs on 234 carries. He was voted to five Pro Bowls and was a member of the Bears' 1963 championship team that is being honored this weekend in Chicago on its 50th anniversary.

After leaving the Bears, Casares played for the Redskins in 1965 and the Dolphins in 1966.

According to the Tampa Tribune, Casares is survived by his wife of 46 years, Polly; grandson, Lani Cleary of Los Angeles; step-daughter, Dawn Cleary and sister, Vivian, of St. Petersburg; and nine first cousins, Ernie Casares, Joe Casares, Dennis Antinori, Violet Diaz, Norma Hallem, Gilbert Sanchez, Robert Menendez, Gerri Trafficante and Brenda Fernandez, all of Tampa.