New Bears receiver Allen Robinson has taken a major step in his recovery from a torn ACL this week, returning to the practice field—albeit in limited fashion.
The prized free agent acquisition, who injured his knee in last year's season opener while playing for the Jacksonville Jaguars, participated in individual drills as the Bears conducted their eighth of 10 OTA workouts.
"It's really good to see him out there," coach Matt Nagy said Wednesday. "It's a positive sign when he's out there and he's able to run some plays and just kind of for his mindset out there.
"One of the biggest things is that when you go through an injury like that—and I personally went through it myself—it can be one where physically you're good to go and you feel really strong, but you still have to get by the mindset of that. It's going to be a day-by-day process for him, but to have him out there, I know it felt good for the offense, and that was good."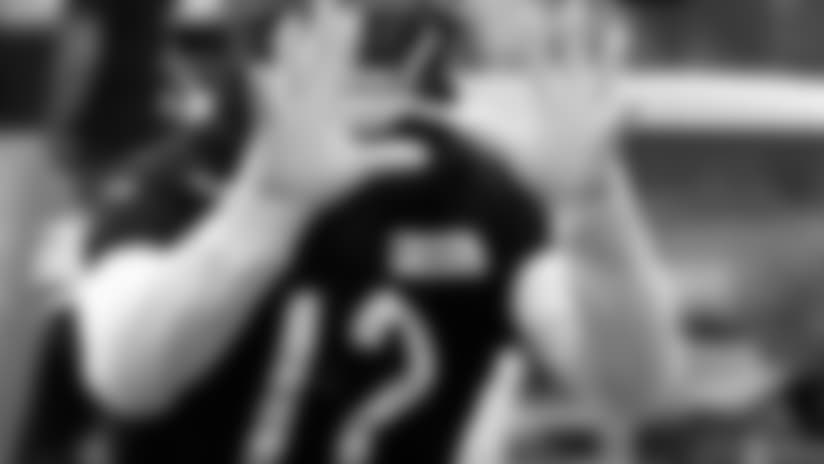 Wide receiver Allen Robinson II prepares to catch a pass during OTA practice.


Robinson signed a three-year contract with the Bears March 14 and is expected to be their No. 1 receiver. The 6-3, 211-pounder from Penn State spent his first four NFL seasons with the Jaguars, catching 202 passes for 2,848 yards and 22 touchdowns in 43 games.
Selected by Jacksonville in the second round of the 2014 draft, Robinson was voted to the Pro Bowl in 2015, recording 80 receptions for 1,400 yards and 14 touchdowns. He followed with 73 catches for 883 yards and six TDs in 2016 before missing most of last season.
"He's been working each and every day a little bit more, and now to get him in there in group install and let him do some things on air, I'm sure it felt a little bit different for him just to catch the ball from 10 (Mitchell Trubisky)," Nagy said. "That's one step in the right direction."
Nagy said that Robinson would "probably not" participate in team drills next week when the Bears conclude their offseason program with a full-squad minicamp.
"We're just not there yet," Nagy said. "I said it last week: there's no need to rush the kid. He's really going in the right direction right now. There's no reason right now for us to do anything more than let him continue to be positive, go at his own pace when he feels good, and then when we get to training camp be ready to go."
Barring any setbacks in his recovery or new injuries, Robinson is expected to emerge as one of the top playmakers on a revamped Bears offense this season.
"He's well-rounded in the fact that he's a big receiver that can run every route that's out there, and especially in this offense he can do that," Nagy said. "Then you get him in the red zone, he's a guy that can go up and win 50/50 balls. The one thing that stood out to me breaking him down as a player with Jacksonville was for someone his size I thought he was really good at beating press, which you will see normally with bigger guys. I thought he does a really good job of that."