Two days after issuing a statement apologizing for his DUI arrest, Bears fullback Evan Rodriguez again expressed remorse following Tuesday's OTA practice.
"I apologize to the whole organization and my family and my teammates," Rodriguez told reporters. "I know I made a poor judgment that night. I also have to earn my teammates' trust back and the coaches' trust back. I can say a whole bunch of words, but I have to lead by my actions."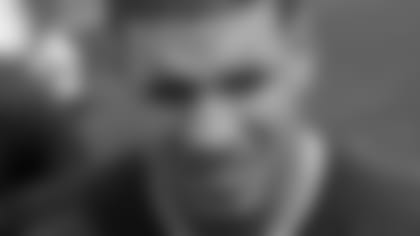 Evan Rodriguez speaks to the media after Tuesday's OTA practice at Halas Hall.
Rodriguez was arrested at about 3:30 a.m. Friday on the Kennedy Expressway and charged with driving under the influence, speeding and improper lane usage.

Rodriguez also was arrested in March and charged with resisting an officer without violence and disorderly intoxication in Miami Beach. But those charges were dropped.

"Evan is a very likeable guy," general manager Phil Emery said Tuesday. "We have talked. I'm disappointed. I would use the word 'extremely' and we'll leave it at that."

Asked about the possibility of being disciplined by the NFL, Rodriguez said: "I just have to face the music. Anything that's going to happen I just have to handle it and be a man about my whole approach about everything."

Rodriguez also said that he has to be "more responsible and I have to hold myself more to a higher standard and be more accountable for my actions."

Rodriguez was selected by the Bears in the fourth round of last year's draft out of Temple. Converted from tight end to fullback, he appeared in 12 games with five starts as a rookie, catching four passes for 21 yards.