The following is the eighth of nine position previews in advance of training camp.
One of the most intriguing position battles to monitor at Bears training camp figures to be at safety, where a handful of newcomers will compete for starting positions and playing time.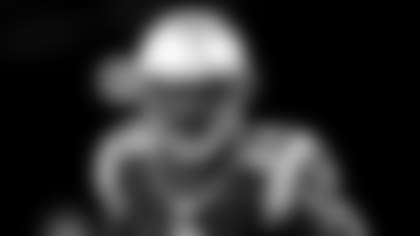 Adrian Wilson was voted to five Pro Bowls during his 12-year career in the NFL.
During the offseason the Bears signed Ryan Mundy, Adrian Wilson, M.D. Jennings and Danny McCray in free agency, and selected Brock Vereen in the fourth round of the draft.
Wilson has some catching up to do after arriving following the conclusion of the offseason program. He was voted to five Pro Bowls during 12 seasons with the Cardinals from 2001-12, recording 885 tackles, 27 interceptions, 25.5 sacks, 99 pass breakups and 15 forced fumbles.
The 34-year-old signed with the Patriots last year, but missed the entire season after suffering a torn Achilles' tendon in New England's preseason finale.
Wilson is expected to compete at the strong safety position with Mundy, who has appeared in 80 games with 14 starts over five NFL seasons with the Steelers (2009-12) and Giants (2013), registering 143 tackles, two interceptions, 10 passes defensed and one sack.
Primarily a reserve during his four seasons with the Steelers, Mundy started 10 of 16 games played with the Giants last year, establishing career highs with 70 tackles and four tackles-for-loss while also recording two pass breakups and one fumble recovery.
Vereen, meanwhile, impressed coaches while working with the No. 1 defense at free safety during offseason workouts.
"He has great attention to detail," said defensive coordinator Mel Tucker. "He's very sound from a technique standpoint. He's smart, he plays fast. He does not make a lot of mistakes. That's good to see. So I think it's 'arrow up' with him."
Last year's starting free safety, Chris Conte, remains in the mix as well. But he missed the entire offseason program following offseason shoulder surgery.
The depth chart is more solidified at cornerback with veterans Charles Tillman and Tim Jennings and rookie first-round draft pick Kyle Fuller. Tillman and Jennings are the only two cornerbacks in Bears history to be selected to back-to-back Pro Bowls.
Since being picked by the Bears in the second round of the 2003 draft, Tillman has become one of the best defensive players in franchise history. He owns Bears career records with nine defensive touchdowns, eight interception return TDs and 675 interception return yards.
After missing only seven games in nine seasons from 2004-12, Tillman eclipsed that total in 2013. He sat out one game with a knee injury he sustained in a win over the Vikings and missed the final seven contests with a torn triceps muscle he suffered in a loss to the Lions.
Tillman said that there's "no doubt in my mind" he will rebound from the injury.
"I'm very optimistic about my recovery," Tillman said. "It gives you something to shoot for in terms of motivation. I guess you could say I have a chip on my shoulder from the standpoint that I didn't finish the season. So the chip on my shoulder is against myself because I got hurt. So that's my competition. I'm competing against myself to be better than I was last year."
After leading the NFL with a career-high nine interceptions in 2012, Jennings again topped the Bears with four picks and 13 pass breakups in 2013. He has returned three interceptions for touchdowns the past two seasons in games the Bears won by scores of 23-22, 31-30 and 27-21.
It appears that Jennings could fill a slightly different role in 2014. In order to get Fuller on the field, the Bears moved Jennings to nickel back in passing situations during offseason practices.
"It's a little different," Jennings said. "You're just another linebacker, an athletic linebacker. You have to be able to see a lot more things. You've got to be able to see a lot more backfield sets."
So far Jennings has been impressed with what he's seen from Fuller, a productive four-year starter at Virginia Tech who was selected by the Bears with the 14th overall pick in the draft.
"He's like a sponge," Jennings said. "In the classroom you could tell how focused he is and eager to learn, and once we got on the field, he's on it. If he's got any questions, he's not afraid to ask."