INDIANAPOLIS – Saints head coach Sean Payton is confident that his friend and former colleague in New Orleans can help transform the Bears into a perennial playoff contender.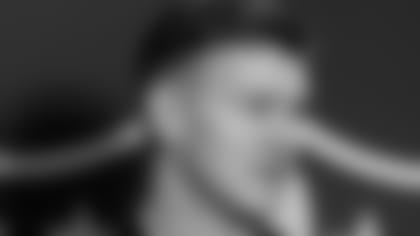 Bears GM Ryan Pace speaks to the media in Indianapolis for the 2018 NFL Combine.


General manager Ryan Pace enters his fourth season with the Bears after spending the previous 14 years with the Saints, where he worked closely with Payton.
"He's someone that is really passionate and it's awfully important to him," Payton told ChicagoBears.com this week at the NFL Combine. "I think he's very talented."
Pace was hired by the Saints initially as an operations assistant in 2001 before serving as a scouting assistant (2002-03), pro scout (2004-06), director of pro scouting (2007-12) and director of player personnel (2013-14). Payton became the team's head coach in 2006 and is now entering his 13th season.
"I think he ended up at a job fair where we had about 200 [applicants] just outside in a line," Payton said. "I wasn't there yet. But he's worked extremely hard to put himself in a position that he's in now. It was a great hire by Chicago and I know he's someone that will do good things."
With Pace hiring new head coach Matt Nagy, Payton sees better days ahead for the Bears.
"When you start with strong defense, that can be the spaghetti sauce to wins and losses," Payton said. "And I think as they build their roster and Matt and these guys put in what their plan is going to be offensively, I think it will be a real bright future here for Chicago and hopefully they do well."