Bears legend George Halas, who spent more than 60 years as an NFL player, coach and owner, called it simply "the greatest performance ever by one man on a football field."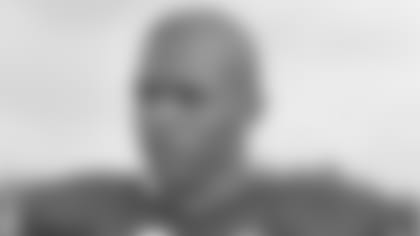 Gale Sayers was selected by the Bears with the fourth pick in the 1965 draft out of Kansas.
On Dec. 12, 1965 on a muddy surface at Wrigley Field, Bears rookie running back Gale Sayers tied an NFL record by scoring six touchdowns in a 61-20 rout of the San Francisco 49ers.
The Kansas Comet's remarkable game will be featured on "Bears Classics: Gale Force," a documentary premiering Wednesday at 9 p.m. on Comcast SportsNet Chicago.
Sayers scored touchdowns on runs of 21, 7, 50 and 1 yards as well as on an 80-yard screen pass and 85-yard punt return. He probably could have added an NFL-record seventh TD, but he was replaced late in the game after the Bears had built an insurmountable lead.
After the contest, 49ers assistant coach Y.A. Tittle said: "I just wonder how many that Sayers would have scored if we hadn't set our defense to stop him."
Sayers was ultimately named NFL Rookie of the Year over Bears teammate Dick Butkus after scoring a league rookie-record 22 touchdowns. The electrifying running back spent his entire injury-shortened seven-year NFL career with the Bears and was inducted into the Pro Football Hall of Fame in 1977.