Who is the best NFL player in the history of all 128 FBS colleges?
Yardbarker.com tackled that question and came up with one current Bears player and six others who played all or at least key portions of their careers in Chicago.
Here are the seven who were chosen with the comments included in the article: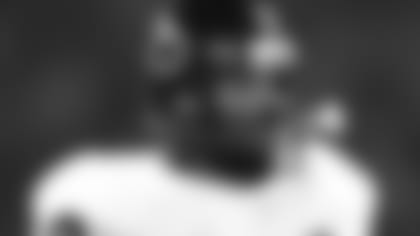 Bears linebacker Mike Singletary was chosen as the best NFL player from Baylor.


The Hall of Fame linebacker went in the second round of the 1981 draft. He was an All-Pro seven times during his 12-year career with the Bears.
Central Florida: Brandon Marshall
The UCF program has quietly turned out some great NFL players recently, including Marshall, Blake Bortles, Josh Sitton and Daunte Culpepper. Marshall has a chance to garner Hall of Fame consideration with how he's performed in his first 10 seasons. Marshall has 882 career receptions for 11,273 yards and 79 touchdowns.
While his career was short, Kansas alumnus Gale Sayers had an absolutely brilliant career with the Chicago Bears. In just seven season, the electrifying running back ran for 4,956 yards with 39 touchdowns and a 5.0 average per carry. He also added 112 receptions for 1,307 yards and nine more scores, along with being a lethal kick returner. Sayers led the league in rushing twice and was inducted to the Hall of Fame in 1997. Fellow Hall of Fame back John Riggins also attended Kansas.
Louisiana-Lafayette: Charles Tillman
Tillman has been extremely productive since being drafted by the Bears in the second round in 2003, with 38 interceptions and eight touchdowns. He was one of the league's top corners during his prime in Chicago and made two Pro Bowls.
New Mexico: Brian Urlacher
Urlacher is a likely future Hall of Famer after his 13-year career with the Bears. The middle linebacker was an All-Pro four times and made the Pro Bowl eight times, finishing his career with more than 1,000 tackles.
Petitbon played most of his career at safety for the Bears and had 48 career interceptions. He made the Pro Bowl four times.
Vandy doesn't have a rich football history, allowing Cutler to move atop the list 10 seasons into his career. The Bears quarterback has been enigmatic at times but has 31,408 passing yards and 204 touchdowns.
In case you're wondering about other Bears greats, Walter Payton (Jackson State) and Sid Luckman (Colombia) did not play at FBS schools, while the author of the article chose Ray Nitschke over Dick Butkus at Illinois and Lance Alworth over Dan Hampton at Arkansas.