As you'd expect, the jump from Division II to the NFL has been a significant one for former Ashland University star tight end Adam Shaheen.
"I don't even know how to describe it," said the Bears second-round draft pick. "Everybody's bigger, everybody's faster and everybody's stronger across the board. Everybody is smarter too; they know what you are going to do sometimes before you do it. I'm just trying to develop those habits and be able to read the defense that I never would have seen in college."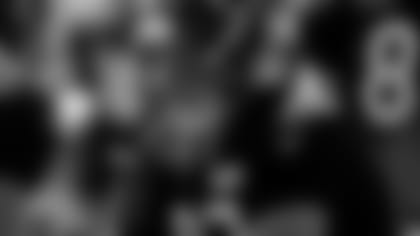 Bears rookie tight end Adam Shaheen works on a blocking drill during a recent practice.


Shaheen no longer looks like a man among boys like he did at Ashland. But the 6-6, 270-pounder possesses ideal NFL size and has been among the most impressive Bears players so far in training camp, especially catching touchdown passes in the red zone.
Shaheen arrived in Bourbonnais confident that he could compete with the sport's most elite athletes after preparing for the draft alongside some of the nation's top prospects.
"When I decided to come out I went down to XOS in Florida to train and when I was down there I was with a bunch of Division I guys from Clemson, Alabama," Shaheen said. "Competing with those guys every day and seeing what I could do physically versus what they could do physically really helped me gain some confidence that, 'Hey, I can play with these dudes.'"
As Shaheen's familiarity with the offense has grown, so too has the impact he's made in practice.
"We have a lot of the install in and a lot of it is what we did in the springtime," Shaheen said. "So I'm starting to just not think as much and just go out and play, and that definitely adds a lot to the comfort level."
So far in training camp Shaheen has demonstrated the same ability that enabled him to set a Division II single-season record for touchdown receptions last year with 16 while catching 52 passes for 867 yards. In 2015, Shaheen had 70 receptions for 803 yards and 10 TDs.
That was especially true on the first play of a live goal-line drill Friday when Shaheen leaped high over veteran safety Quintin Demps and made a one-handed catch of a fade pass from Mike Glennon for a touchdown.
"For a bigger man of his size, he's got really good body control," said coach John Fox. "NBA basketball, people look for the guys who have decent feet for their height as well as body control and hands, and he has all those."
"I'm really pleased with him so far with what he's done, especially in the passing game," added offensive coordinator Dowell Loggains. "Coming from a smaller school we knew that the biggest adjustment would be in the run blocking and pass protection. He's done a nice job to this point."
While the Bears entered camp knowing that Shaheen was adept at catching the ball, they were eager to see how he would block in full pads against NFL competition for the first time.
"You always hold judgment until you get in pads," Fox said. "That's how the game is played. He has the makeup, size, length and body type; even without pads he looks like he can block. Now we've gotten a chance to see that. He's been impressive. I think he's got a bright future."
Blocking with pads on is unlike anything Shaheen was asked to do in non-contact offseason practices. But he's impressed in that aspect of the game and is determined to keep improving.
"It's so much different because without the pads on you don't have a surface to strike and you can't really tell," Shaheen said. "You can get your footwork down, but you don't really know until you put the pads on. Now that they are on, like I said earlier with just being more familiar with the playbook, it's getting to the point where I can just focus on my technique and really start to develop that and get better."
True/False: Adam Shaheen will make the biggest impact among Bears rookies this season.