On the very first drive of Sunday's game at Soldier Field against the Bears, Washington quarterback Kirk Cousins marched his team right down the field. Over the course of 15 plays, 80 yards and more than eight minutes, Cousins and a physical running game gradually moved into Bears territory, before running back Alfred Morris plowed into the end zone. Before Chicago even had possession of the ball, it was trailing by a touchdown.
A few minutes later, Cousins got the ball back and again took his team into scoring range. An eight-play, 93-yard drive was capped off with the quarterback himself running it in from three yards out. That score was set up because of a big play by tight end Jordan Reed, who took a short throw and plowed through several Chicago defenders for an important 28-yard gain.
The Bears offense was eventually able to rally and tie the score, before Washington won the Week 13 matchup 24-21. But the slow start by the defense was a difference maker in the game. With struggles to find a reliable defender for Reed and an inability to stop their opponent regularly on third down, Chicago once again came up short at the end – an unfortunately common occurrence this season.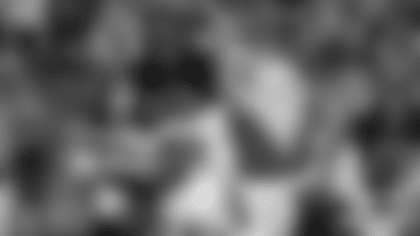 Washington Redskins TE Jordan Reed dives forward


"We didn't start fast; we pretty much spotted them 14 points," linebacker Sam Acho said after the loss. "Our offense came back and did an unbelievable job. After those first two series, we started playing better. But we have to start faster."
Reed was a problem at the start and throughout the game. Cousins threw to his third-year tight end nine times; Reed caught them all, finishing with nine grabs and a season-high 120 yards. His big gain at the end of the first quarter set up Washington's second touchdown, and then oops, he did it again in the third quarter. Cousins hit Reed on a short crossing pattern over the middle, and the tight end did the rest, breaking through several tackle attempts for a 30-yard gain. Eight plays later, Reed caught a 5-yard touchdown to put Washington up 21-7.
The Bears tried several different ways to stop Reed, but none was especially successful. Linebackers Shea McClellin, Christian Jones and Jonathan Anderson all had their chances, but nobody was able to stick with No. 86 in white. Eventually cornerback Alan Ball was assigned to cover Reed, and while the defensive back gave an admirable effort, it proved to be too little, too late.
Anderson said that the Washington tight end did a strong job of recognizing what the Bears defense was trying to do and looking for ways to exploit mismatches on the field.
"(Reed) is an extremely good route runner, he was running a lot of option-routes, reading how we were and our position on the field and then just going the opposite way," Anderson said. "I was mainly concerned about the flats, because when they are in certain formations they like to stem to the flat. So I was more heavy to the outside and he was just reading how I was and cutting it back in."
Along with Reed's big performance and Cousins' accuracy – the Washington quarterbacked finished 24 of 31 for 300 yards with a touchdown and an interception – the other major issue for the Bears was making third-down stops. Getting off the field on third down has been a problem area for the Chicago defense all season, allowing conversions on 42.8 percent of opposing attempts coming into the Week 13 game. On Sunday, Washington converted seven of their 12 third-down chances, extending drives and continuing to wear the Bears defense down.
Washington had the ball for nearly nine minutes more than the Bears in the game and ran 11 more plays.
"We have to take the good with the bad," said outside linebacker Willie Young, who had one of three sacks on the day for the Chicago defense. "Right now we just have to continue to work at it."
There were some positives for the Bears defense. The switch to having Ball defend Reed worked in the second half, taking away Cousins' top target. Cornerback Kyle Fuller grabbed his second interception of the season, helping the Bears draw even in the third quarter. And outside of a field goal less than a minute into the fourth quarter, Washington didn't do much at the end of the game, as Chicago forced punts on their final two possessions.
However the effort was not enough for the Bears on Sunday. The defense's slow start put the entire team in a hole, and though they were able to climb out of it eventually, the damage had already been done.
"Nothing they did that we weren't prepared for, we just didn't execute," cornerback Tracy Porter said. "It's extremely frustrating. We did a poor job of letting teams get to score on an opening drive before, and those are moments we bounce back from. We bounced back as hard as we could this time, but it just wasn't enough."