The Bears on Monday fired Lovie Smith after nine seasons as head coach.
Hired in 2004 after three years as St. Louis Rams defensive coordinator, Smith led the Bears to back-to-back NFC North titles in 2005-06. But he failed to guide the team into the playoffs in five of the last six seasons since advancing to the Super Bowl in 2006.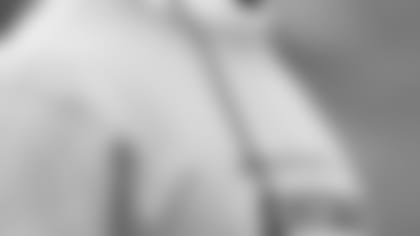 Lovie Smith
The Bears finished a respectable 10-6 this season, but stumbled down the stretch to become the first NFL team since the 1996 Redskins to miss the playoffs following a 7-1 start.

The decision to relieve Smith of his duties was made by general manager Phil Emery, who was hired a year ago with the understanding that Smith would remain coach for the 2012 season. Emery informed Smith of his decision Monday morning.

The two-year contract extension Smith signed after leading the Bears to an 11-5 record and an appearance in the NFC Championship Game in 2010 ran through the 2013 season.

During his tenure in Chicago, Smith built a dominant ball-hawking defense that led the NFL in takeaways both during his nine seasons with 310 and in 2012 with 44. The Bears also traditionally boasted one of the league's best special teams units led by coordinator Dave Toub.

But Smith's downfall was a Bears offense that consistently struggled under four different coordinators—Terry Shea, Ron Turner, Mike Martz and Mike Tice. In terms of total yards, the unit ranked 32nd, 29th, 15th, 27th, 26th, 23rd, 30th, 24th and 28th in the NFL.

The 28th-ranking this season came despite having a 1,000-yard rusher and receiver for just the fourth time in franchise history. Brandon Marshall smashed Bears records with 118 receptions and 1,508 yards, while Matt Forte ran for 1,094 yards on 248 carries.

Another factor that led to Smith's demise was his inability to defeat the rival Packers. At his introductory news conference on Jan. 15, 2004, he announced that his three goals chronologically were to beat Green Bay, capture the division title and win the Super Bowl.

Smith went 7-3 against the Packers in his first five seasons, but is 1-8 since 2009, including six straight losses, one of which came in the 2010 NFC title game at Soldier Field.

In nine seasons, Smith compiled a 81-63 record (.563) in the regular season and 3-3 in the playoffs. He had four double-digit winning seasons after predecessors Dave Wannstedt and Dick Jauron combined for just one in 11 years-when Jauron went 13-3 in 2001.