Despite being depleted by injuries at key positions, the Bears performed well on special teams in Sunday's 21-13 loss to the Green Bay Packers at Soldier Field.
The punt coverage team generated a key takeaway and downed a punt at the two-yard line, Olindo Mare hit both of his field goal attempts less than a week after signing with the Bears, and undrafted rookie Joe Anderson made two tackles in his first NFL game.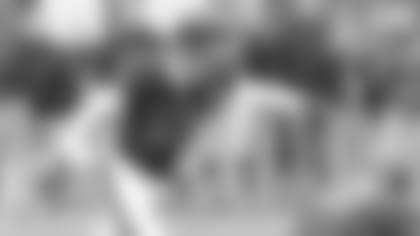 Olindo Mare booted two 34-yard field goals without a miss in Sunday's loss to the Green Bay Packers.
"We had a lot of guys step up," said special teams coordinator Dave Toub.
The biggest play on special teams came midway through the fourth quarter when the Bears snuffed out a trick play on a Packers punt return.
After catching a punt, Randall Cobb threw the ball all the way across the field to teammate Jeremy Ross, who fumbled it in large part because Eric Weems was bearing down on him. Anthony Walters recovered the loose ball at the Green Bay 16, setting up a field goal.
"The week before we saw that they tried to run the same play," Toub said. "They had a fair catch and we saw the format of it. They tried to run the same thing and probably didn't think that we figured it out on tape, but we saw it.
"We practiced it and we talked about it during the week, and lo and behold they ran it. We got a heads up by the way they were aligned, and we were on it. It was a good job by Eric and Anthony."
Toub was also pleased with Mare, a 16-year NFL veteran who made a pair of 34-yard field goals without a miss in his first game since last season after replacing the injured Robbie Gould. Mare also made an extra point and recorded two touchbacks on kickoffs.
"Olindo stepped in in a tough situation and did a good job for us," Toub said.
Anderson also impressed, nearly blocking a punt and recording two tackles on kickoffs, including one at the Packers' 11-yard line. The undrafted rookie was promoted from the practice squad to the 53-man roster a few days before the game.
"Joe always showed us a lot of good things in practice and we were hoping it would translate over into the game, and it did," Toub said. "He played fast and had a solid game."
Kyle Adams also made the most of an expanded role.
"Kyle was a one-phase starter before and he was a three-phase starter in this game," Toub said. "He had a tackle on a punt, did a great job on punt return as a blocker and did a good job on kickoff return as usual. He really stepped it up for us."