The Bears on Thursday agreed to a two-year contract with tight end Steve Maneri, a 6-7, 280-pounder who spent the last two seasons with the Kansas City Chiefs.
"I'm excited to join the Bears," Maneri said. "It's a storied franchise and there's a lot of history there, and it's a great city. The team was 10-6 last year and it could do really good things this year."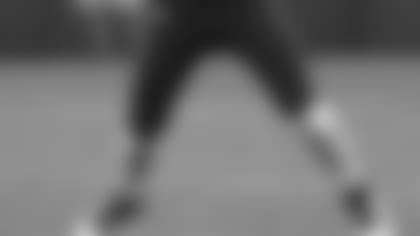 Steve Maneri
Maneri, 25, entered the NFL as an undrafted free agent with the Texans in 2010, signing as an offensive tackle. He was cut by Houston before the season and spent parts of his rookie year with the Patriots on both their active roster and practice squad, but did not appear in a game.

When the Chiefs claimed Maneri off waivers on Sept. 5, 2011, Bears general manager Phil Emery worked in Kansas City's personnel department.

After appearing in six games as a reserve in 2011, Maneri was moved back to tight end last offseason, the position he played at Temple alongside Bears second-year pro Evan Rodriguez.

"Last February [the Chiefs] called and said they needed a blocking tight end on their offense and they realized they already had one on their team," Maneri said. "So they just told me to cut a little weight, and that wasn't too hard to do."

Maneri appeared in 13 games with eight starts last season, catching five passes for 51 yards and blocking for running back Jamaal Charles, who led the AFC in rushing with 1,509 yards.

"I'm a lot happier [at tight end]," Maneri said. "I was still learning to become a tackle when I switched. I had a really good training camp last year. I felt comfortable. I did what I was supposed to do and I realized that at this point in my career I'm a tight end, I'm not a tackle."

Maneri is eager to join a Bears offense that features quarterback Jay Cutler, receiver Brandon Marshall, running back Matt Forte and recently-signed tight end Martellus Bennett.

"There's a lot of talent on the offense and I'm excited to work with whoever's there," Maneri said. "I'm a blocking tight end and I'll help in the run game as much as I can and catch the ball when it's thrown to me. I just want to add on and do whatever I can to help the team win."

Maneri is also fired up about teaming with Bears special teams standout Blake Costanzo. The two are distant cousins who have been working out together this offseason.

"Blake brings a lot of energy to the game," Maneri said. "I know we'll motivate each other because we can push each other's buttons a little bit, and that will be fun."

Maneri is the fourth free agent the Bears have signed this offseason, following Bennett, left tackle Jermon Bushrod and defensive end Turk McBride.