Bears rookie tackle Tayo Fabuluje has been suspended without pay for the next four games for violating the NFL policy on performance enhancing substances.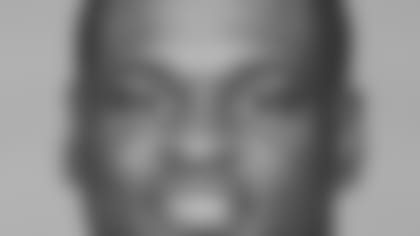 Fabuluje's suspension begins immediately. The sixth-round draft pick from TCU will be eligible to return to the Bears' active roster on Monday, Dec. 7, one day after the team's home game against the San Francisco 49ers.
"I was recently informed that I tested positive for an amphetamine after taking a supplement that did not list any banned substances on the label," Fabuluje said in a statement. "As a result, I will be serving a four game suspension.  
"Although it was not intentional, and I would never knowingly take a banned substance, I recognize that I am ultimately responsible as an NFL player for everything that goes in my body.  I sincerely apologize to my teammates, the Chicago Bears organization and our fans and can't wait to come back and contribute to my team."
Fabuluje was inactive the first three games of the season and appeared in the next four contests as a reserve before being inactive again Monday night in San Diego.
His spot on the 53-man roster was taken Tuesday by receiver Deonte Thompson, who spent the last seven weeks on the Bears practice squad. Thompson has appeared in 14 games over three seasons with the Ravens (2012-13) and Bills (2014), catching 15 passes for 147 yards and averaging 26.8 yards on 22 kickoff returns.
The Bears on Tuesday also signed tackle Martin Wallace to their practice squad. The 6-6, 330-pounder from Temple appeared in one game with the Browns as an undrafted rookie in 2013. He then spent most of the 2014 season on the Panthers practice squad and parts of this season on the Buccaneers practice squad.