When Leonard Floyd was carted off the field Sunday against the Giants on a backboard and taken to the hospital, it looked like the Bears rookie may have suffered a catastrophic injury.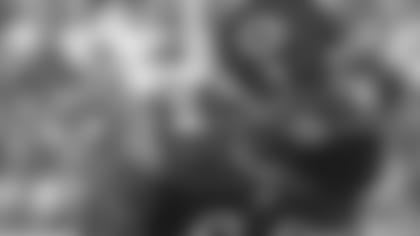 Leonard Floyd was selected by the Bears with the ninth pick in this year's NFL Draft.


But coach John Fox delivered good news Monday when he told reporters that Floyd had not been seriously injured and had flown home with his teammates Sunday night.
"It was a scary situation," Fox said. "I think anytime you see any kind of a head or neck injury, it's concerning. He was able to make it back on the team charter. It was a lot of hard work by a lot of people to make that happen.
"Right now the real serious injuries are not there. He's got some neck soreness. He's in the concussion protocol. [But] the real serious stuff is behind him."
Floyd was injured midway through the fourth quarter when he slammed helmet-first into the side of teammate Akiem Hicks while trying to tackle Giants running back Rashad Jennings.  
While more will be known about his status later in the week, there's a chance that Floyd could play in Sunday's home game against the Titans.
"It's a little bit too early to say," Fox said Monday. "We were just very, very happy and relieved it wasn't anything career-threatening or very serious."