Wide receiver Devin Thomas![](/team/roster/devin-thomas/9f547d81-be69-4b23-aeb5-d421a413e837/ "Devin Thomas") informed the Bears that he was leaving the team and later posted on his Twitter account Sunday: "I have decided to retire from the NFL."
Thomas, who is only 25 years old, signed a one-year contract with the Bears in March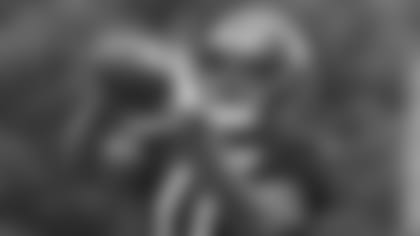 Devin Thomas
He had been performing well in training camp, hauling in a long touchdown pass from Jason Campbell down the left sideline in Thursday's practice and catching another TD pass from Campbell in a red zone drill in Friday night's Family Fest workout at Soldier Field.
Before being told Sunday, coach Lovie Smith had no indication that Thomas was going to leave camp.
"When I found out about it, it was a surprise to me," Smith said following practice. "But you don't want a guy out here if he's not totally into football and he has a passion to play it. So it's not like I try to talk guys out of it when they've made up their mind."
While teammates were also caught off guard by Thomas' decision, fellow receiver Dane Sanzenbacher said that he understood.
"Everybody's at a different point in their career [and] has different things going on outside of football, different personal things," Sanzenbacher told a reporter. "We don't know. It's like you with your co-workers. You're with them for that amount of time and some people like to pursue other things."
Thomas spent his first four NFL seasons with the Redskins (2008-10), Panthers (2010) and Giants (2010-11), catching 43 passes for 482 yards and three TDs in 55 games with 11 starts.
He won a Super Bowl ring with the Giants last season, contributing primarily on special teams. The 6-1, 221-pounder recovered two fumbles in the NFC Championship Game against the 49ers, including one that set up the game-winning field goal in overtime.
A Michigan native who starred at Michigan State, Thomas was selected by the Redskins in the second round of the 2008 draft (34th overall). His most productive season came with Washington in 2009 when he caught 25 passes for 325 yards and three TDs while appearing in 14 games with 10 starts. [ ](http://www.phoenix.edu/campus-locations/il.html?utmsource=Story&utmmedium=instory&utmcampaign=300x100)
In a second Twitter post Sunday, Thomas wrote: "God has blessed me with achieving a childhood dream. I want to give back to my hometown and coach/mentor kids so they can reach their own."