The inaugural class of the University of Illinois Athletics Hall of Fame announced Thursday will include Bears legends George Halas, Red Grange and Dick Butkus.
Halas helped the Illini football team win the 1918 Big Ten Conference championship and also played basketball and baseball while earning a degree in civil engineering. Halas thought so much of his alma mater that he replicated its navy and orange colors with the Bears.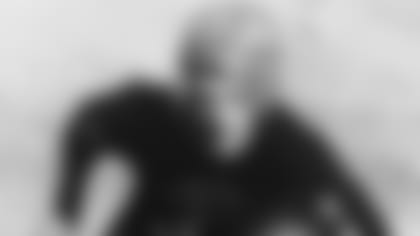 Bears halfback Red Grange was named the greatest college football player of all time by ESPN in 2008.


Grange was named the greatest college football player of all time by ESPN in 2008. In the first game in Memorial Stadium history in 1924, he accounted for six touchdowns—including four in the first quarter on runs of 67, 56 and 44 yards and a 95-yard kickoff return—in a 39-14 rout of Michigan, ending the Wolverines' 20-game unbeaten streak.
Butkus was a dominant two-way player at Illinois from 1962-64, lining up at linebacker and center. He was named Big Ten MVP, finished third in Heisman Trophy voting and led Illinois to the 1963 Big Ten championship and a Rose Bowl win over Washington.
Butkus (50) and Grange (77) are the only two football players to have their jersey numbers retired by Illinois.
Others included in the school's inaugural 28-member Hall of Fame class include basketball players Nick Anderson, Dee Brown and Deron Williams; long-time football coach Robert Zuppke; National Baseball Hall of Famer Lou Boudreau and professional golfer Steve Stricker.
The school's first Hall of Fame class will be honored at a gala at the Field Museum in Chicago June 23, with the official induction scheduled for Sept. 30 at the State Farm Center in Champaign.