Bears cornerback Charles Tillman, who grew up in a military family, returned home to Fort Hood, Texas, last Thursday to make a special delivery to the Darnall Army Medical Center.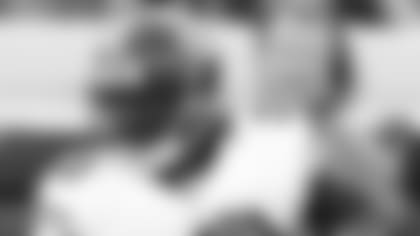 Charles Tillman
Tillman donated a "Charles Tillman Locker" stocked with portable DVD players and DVDs on behalf on his Cornerstone Foundation, which he founded in 2005 to provide opportunities and resources to children and their families who are in need.
"I have these lockers in Chicago in other children's hospitals and I felt like it was a good fit to put one at Darnall for the military," Tillman told the Killeen Daily Herald. "We want people to use it and to use it all day. We just want to make their stay somewhat comfortable while they're here."
Last Wednesday Tillman was named NFC Defensive Player of the Week after returning an interception for a touchdown for the second straight game. In scoring the eighth defensive TD of his career, he broke the Bears record he shared with ex-teammate Mike Brown.
"The game will come and go," Tillman said at Fort Hood. "Records are made to be broken, but this right here, this is me. I'm not just a guy that wears a helmet; I'm human and have a human side. My wife and I are passionate about giving back to the community. This is what matters."