Bears cornerback Charles Tillman will raise funds for his Cornerstone Foundation by hosting a bowling tournament next Wednesday night at Kings Lanes, Lounge & Sports in Rosemont.
The second annual Charles Tillman Celebrity Pro BOWLer Tournament presented by Meijer will be held from 6-10 p.m. Last year's event at the same location raised more than $160,000.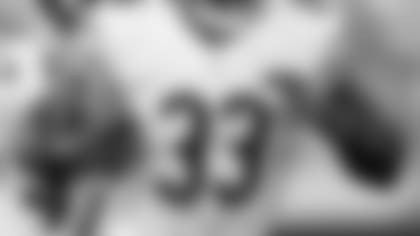 Bears cornerback Charles Tillman has been voted to the Pro Bowl each of the last two seasons.
"Kings has been very generous and supportive of the Charles Tillman Cornerstone Foundation and I am thrilled to be hosting this event with them again," Tillman said. "People are going to have fun; who wouldn't? This is the perfect way for my teammates and friends to come together for a good cause."
Since its inception in 2005, Tillman's Cornerstone Foundation has improved the lives of more than one million children in the Chicago area. All of the money raised at the Pro BOWLer Tournament will fund continual and expanding care for these children.
General admission tickets cost $50 and include unlimited food. Teams of six people can register to bowl for $4,000. Confirmed guests include current and former Bears players Alex Brown, Rashied Davis, Matt Forte, Johnny Knox, Shea McClellin and Craig Steltz; former NBA player Antoine Walker; and Jarrett Payton, son of the late Bears legend Walter Payton.
Kings Lanes, Lounge & Sports is an expansive bowling, billiards, dining and cocktail venue, located in The MB Financial Park at Rosemont, a major new entertainment complex that is home to eight other restaurants and clubs.
"Kings Lanes, Lounge & Sports is committed to being an active and engaged member of the community," said Frank Stryjewski, CEO of Kings Bowl of America. "There is no better reason to celebrate and socialize than doing it for a great cause, and we are honored to be part of this event for another year."
The bowling tournament is only for adults ages 21 and older. For more information or to purchase tickets, visit www.charlestillman.org.