Last season Charles Tillman led the NFL with 10 forced fumbles and Tim Jennings topped the league with nine interceptions, becoming the first pair of cornerbacks from the same team to start in the Pro Bowl since the Browns' Hanford Dixon and Frank Minnifield in 1988.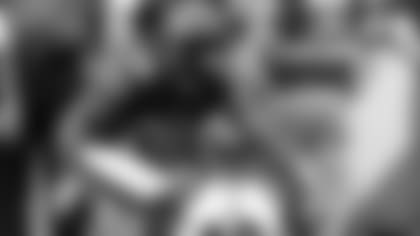 ](http://www.chicagobears.com/multimedia/photo-gallery/AP-Bears-vs-Bengals/1499d271-17d6-439d-92fa-2708ae47a9e8)
Tim Jennings stripped Bengals receiver Mohamed Sanu and recovered the fumble at the Chicago 19. Click to view photos from the game.
The Bears cornerbacks picked up Sunday where they left off last year, though they switched roles. The two accounted for all three Chicago takeaways as Tillman had two interceptions and Jennings forced two fumbles—one of which he recovered himself—in a 24-21 season-opening win over the Bengals.
Tillman started early, stepping in front of receiver A.J. Green on Cincinnati's second play from scrimmage and intercepting Andy Dalton's slant pass. Tillman jumped to his feet and appeared to return the ball 36 yards for a touchdown, but he was correctly ruled down by contact.
Midway through the second quarter, Tillman dove to pick off another Dalton pass that caromed off Green's hands. Tillman showed off his running skills, breaking three tackles by linemen Clint Boling, Anthony Collins and Andre Smith on a 41-yard return.
Tillman made his two big plays while matching up most of the day against Green, a Pro Bowl receiver who caught a game-high nine passes for 162 yards and two touchdowns.
"I hope that not just the people watching the game on television but the people in this organization know what kind of player No. 33 is," said linebacker Lance Briggs.
"He battled an elite receiver. With some of those big plays, you can't get in better position than what he's in. [Green] made some fantastic catches. That's why the guy goes to the Pro Bowl every year. But to get the ball out and create turnovers and get interceptions and stuff like that, that's what we're all about and Peanut is the pinnacle of it."
Tillman now has 35 career interceptions, third in Bears history behind Gary Fencik (38) and Richie Petitbon (37). Sunday marked the second time Tillman has had two interceptions in a game in his career. The first time he accomplished the feat was in a 2006 loss at New England.
"Peanut is a pro," Jennings said. "He knew he had a task coming into this game. A.J. Green is a great player, an explosive player, and anytime when we know that Peanut is going to match up against a great player, we feel like he is going to make some plays.
"That's just the type of guy he is. He's a competitor. He's smart and a hard worker. You definitely have to take your hat off to him for doing a great job."
Jennings also came up big, performing his own version of the "Peanut Punch." He knocked the ball away from Green in the second quarter, but it rolled out of bounds. Then early in the fourth period—three plays after Jay Cutler had thrown an interception—Jennings stripped receiver Mohamed Sanu and recovered the fumble at the Chicago 19.
The Bears converted the turnover into the game-winning points as Cutler capped an 81-yard drive with a 19-yard touchdown strike to Brandon Marshall in the left corner of the end zone.