For the third straight week, Charles Tillman returned to practice on a limited basis Friday after sitting out Wednesday and Thursday and was listed as questionable on the injury report.
The veteran cornerback, who has been battling knee and groin injuries, said he feels better than he did a week ago and is preparing to play Sunday when the Bears host the Saints.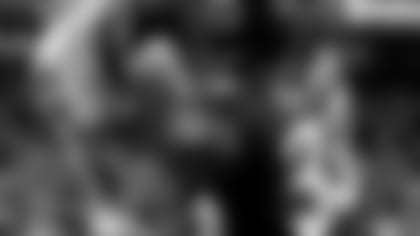 Tillman knows that the defense will face a tough test against New Orleans quarterback Drew Brees, who ranks second in the NFL with 1,434 passing yards and fifth with a 103.8 passer rating.

"He's so damn accurate," Tillman said. "That's the biggest challenge that we have. The way you take that away is pass rush. I think this will be a good game for our d-line to get some pressure on Drew and hopefully he can throw us some [passes to intercept]."

Brees no doubt will look to tight end Jimmy Graham, an athletic 6-7, 265-pounder who is tied for the NFL lead with six TD receptions and ranks second among all pass catches with 458 yards.

"He's a tough match-up, but we have guys too," Tillman said. "It's not just about what Jimmy Graham can do or what Drew Brees can do. Don't get me wrong; I think they're great players and they're at the top of their game. But we have good guys on our team as well."

Safety Anthony Walters (hamstring) has been ruled out of Sunday's game at Soldier Field, while defensive tackle Stephen Paea (toe) did not practice all week and is questionable.

With Paea hurting and Henry Melton out for the season with a torn ACL, the Bears are thin at defensive tackle. Their only healthy players at the position are Nate Collins, Landon Cohen and rookie Zach Minter. Ends Julius Peppers and Corey Wootton are also capable of moving inside.

Regardless of who plays, the Bears defensive tackles must perform better than they did in last Sunday's 40-32 loss to the Lions in Detroit.

"The guys have worked really hard and it's the next-man situation," said coach Marc Trestman. "We expect to go out there and play well inside. Guys are down. It happens all over the league. We're dealing with it this week just as other teams are throughout the league."

Tight end Martellus Bennett (shoulder), receiver Brandon Marshall (foot), cornerback Sherrick McManis (quadriceps), linebacker D.J. Williams (illness) and Peppers (chest) are all probable.

Five Saints players have been ruled out of the game with injuries: Defensive ends Brodrick Bunkley (calf) and Tyrunn Walker (knee), running back Mark Ingram (toe), safety Roman Harper (knee) and receiver Lance Moore (hand).