Special teams coordinator Dave Toub is leaving the Bears after nine seasons to serve in the same capacity with the Kansas City Chiefs and new head coach Andy Reid.
After working together for five straight seasons at UTEP and Missouri from 1987-91, Reid gave Toub his first NFL job in 2001 as assistant special teams coach with the Philadelphia Eagles.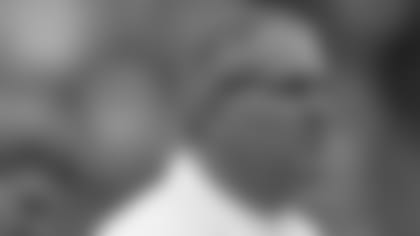 Dave Toub
Under Toub's direction, the Bears ranked among the top nine in the NFL on special teams each of the past seven seasons, according to a composite system devised by Dallas Morning News columnist Rick Gosselin that includes 22 different statistical categories.

The Bears ranked first in 2006 and 2007, eighth in 2008, sixth in 2009, fourth in 2010, third in 2011 and ninth in 2012.

"Being at a place for nine years is very rare," Toub said. "I interviewed for the [Bears'] head job and didn't get it, and I just thought it would be a good time for me to look at other opportunities. It's always good to have a new beginning and I wanted a new beginning. That's really what it was.

"It was a great opportunity to join the guy who actually got me in the league. It's good to get back together with Andy and start from scratch and try to build something back up again. Professionally, I just think it's a good move."

During Toub's tenure with the Bears, five special teams players combined to be voted to eight Pro Bowls. The list includes Devin Hester (2006, 2007, 2010), Brendon Ayanbadejo (2006 and 2007), Robbie Gould (2006), Johnny Knox (2009) and Corey Graham (2011).

Toub coached the most prolific return specialist in NFL history in Hester, who owns league records with 17 kick return touchdowns and 12 punt return TDs. Hester set the NFL single-season record with five kick return TDs as a rookie in 2006 before breaking the mark with six in 2007.

In Toub's nine seasons, six different players returned 22 kicks for touchdowns, and that doesn't count two 108-yard TD returns of missed field goals by Hester and Nate Vasher or Hester's 92-yard touchdown on the opening kickoff of Super Bowl XLI.

Gould, who signed with the Bears as an undrafted free agent in 2005, has become the third most accurate field-goal kicker in NFL history with an 85.6 percent success rate (208 of 243).

"It's been great," Toub said. "For a special teams coordinator, the personnel that we've been fortunate to have come through here has been unbelievable, the amount of Pro Bowl players we've had and guys like [long-snapper] Patrick Mannelly and [punter] Adam Podlesh."

Toub always appreciated how much coach Lovie Smith stressed special teams.

"Lovie knew the importance of special teams and put such an emphasis on it in practice," Toub said. "That coming from the top makes your job a lot easier on special teams, and it was a pleasure to work for him with the philosophy that he brought to the team.

"I also want to thank the McCaskeys and everyone in the building. They're good, solid people who were great to me."