Marc Trestman was impressed with several aspects of Sunday's 24-21 season-opening win over the Bengals, but the Bears coach also knows there are just as many areas to improve.
One day after recording his first victory as an NFL head coach, Trestman assessed both sides of the coin during a lengthy press conference Monday at Halas Hall.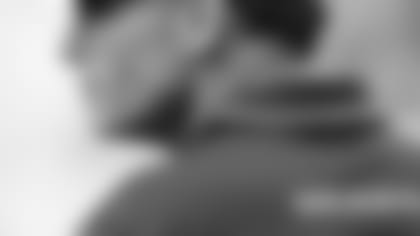 Marc Trestman recorded his first win as an NFL head coach Sunday when the Bears rallied from an 11-point deficit to beat the Bengals.
1) The Bears rallied from a 21-10 second-half deficit to beat an established Bengals team that qualified for the playoffs each of the past two seasons.
"[Bears players] went into it knowing that it was going to be a 60-minute game against a really good opponent, a team that had been together for a while, a coaching staff that had been together for a while, a quarterback [in Andy Dalton] who had three years in an offense, and a defense that was amped up and ready to go," Trestman said.
2) The Bears sprinted out of the gate as Charles Tillman intercepted a Dalton pass on Cincinnati's second play from scrimmage, and the offense turned the turnover into Jay Cutler's 8-yard touchdown pass to tight end Martellus Bennett.
"We started fast," Trestman said. "Charles got the interception and we were able to convert it into a touchdown, a converted throw in the red zone, which was a big play that I know Jay and Martellus had been working on throughout training camp. It was nice to see them succeed."
3) The Bears run defense limited the Bengals to just 63 yards on 21 carries, a 3.0-yard average.
"We stopped the run throughout the game," Trestman said. "They had a couple of runs, but I think they had 63 yards rushing and that was good."
4) While the Bears defense yielded touchdown drives of 97 and 91 yards in the first half and 80 yards to start the third quarter, the unit forced key three-and-outs late in both halves.
"At the end of the first half our defense made a big stop, which enabled the offense to get the ball and get three points on Robbie [Gould's] field goal, which was huge," Trestman said.
"In the fourth quarter our defense went [three-and-out twice] and enabled our offense to have the ball for 12 minutes and the last [6:38] of the game, which was huge. We were able to stay on the field offensively and finish the game that way."
5) The Bears played with great discipline. They didn't allow a sack or commit a pre-snap penalty on either side of the ball, and they won the turnover battle 3-1. Rookie right tackle Jordan Mills did not retaliate after Bengals linebacker Rey Maualuga threw him to the ground late in the game, drawing a 15-yard penalty that gave the Bears a first down and allowed them to run out the clock.
"Discipline-wise, our football team was awesome again," Trestman said.
All was not sunshine and rainbows, however. Trestman knows the Bears must improve in several areas as they begin preparing to host the Minnesota Vikings Sunday at Soldier Field:
1) Through two and a half quarters, the defense permitted the Bengals to convert 8-of-10 third-down opportunities and allowed Dalton to complete passes of 45 and 42 yards to Green.
"We've got to improve defensively," Trestman said. "We've got to get off the field. We didn't do a good job of getting off the field on the defensive side.
"We've got to limit their explosive plays. We know we've got to do a better job there and I think we will. Our defense will be together. They played longer yesterday than they have obviously throughout the preseason and I think we'll be much better next week."
2) The Bears defense did not record a sack, and their lack of pressure enabled Dalton to repeatedly connect with Green, who had a game-high nine receptions for 162 yards and two touchdowns.
"We've got to get more pressure with the four-man rush," Trestman said. "The biggest thing is that when you go to single coverage you've got to be able to get there with four or five and we didn't do that yesterday and that made it more difficult.
"You can't cover without a rush and we didn't rush the way we're capable of and I think we'll do a better job this time around."
3) Running backs Matt Forte (19 carries for 50 yards) and Michael Bush (6-15) combined to rush for just 65 yards on 25 attempts, a 2.6-yard average. Forte also caught four passes for 41 yards.
"Our running game is not where we want it to be," Trestman said. "Our productivity running the football wasn't where we wanted it to be. We didn't get any explosive plays. Matt touched the ball approximately 25 times and [there was] not the productivity that we'd expect him to have. We've got to do a better job for Matt of running the football and we think we can."
4) The Bears offense was stagnant in the first half, mustering just 97 yards and failing to pick up a first down on five of seven possessions.
"We didn't have any productivity whatsoever other than the first drive," Trestman said. "We did have opportunities. We had a couple of individual breakdowns, which stopped drives. [But] those are things that we can clean up."