Asked which of the NFL's eight first-year head coaches has the best chance of making the playoffs in 2013, two of five analysts on NFL.com selected the Bears' Marc Trestman.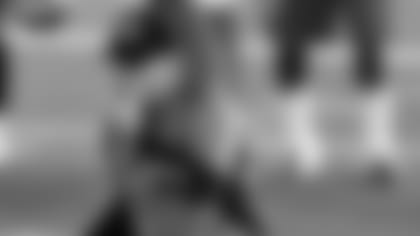 Bears coach Marc Trestman sprints downfield at last month's minicamp.
The Chiefs' Andy Reid also received two votes, while the Eagles' Chip Kelly got one. The other new head coaches are the Cardinals' Bruce Arians, the Jaguars' Gus Bradley, the Browns' Rob Chudzinski, the Bills' Doug Marrone and the Chargers' Mike McCoy.

"I actually think several teams with new coaches are in prime position to make the playoffs," wrote NFL Network's Ian Rapoport. "In fact, I could see three or four of them making such a quick turnaround. But the team with the best chance is Chicago.

"The Bears won 10 games last year and should've cruised into the playoffs. They return a quarterback in Jay Cutler who is only going to get better. Everyone I talk to about Marc Trestman says the coach simply won't stop until he has stellar quarterback play, and his play-calling helps.

"Free agency made the offensive line better—and so did the draft, with the addition of Kyle Long. And the defense is probably more athletic, with highly respected coordinator Mel Tucker taking the reins. Tough to see this team doing anything but improving."

NFL.com's Gregg Rosenthal agreed, writing that "the new coach with the best QB on this list is undoubtedly Bears boss Marc Trestman, who inherited Jay Cutler. Trestman's also the coach on this list who took over the team with the best 2012 record (10-6).

"The Bears improved their offensive line, not only through key personnel acquisitions, but also in a coaching sense, with Aaron Kromer coming from New Orleans. Chicago is set up to contend."