Bears coach Marc Trestman is not planning to bench Jay Cutler, but conceded that the quarterback must perform at a higher level than he did in Sunday night's 55-14 debacle in Green Bay.
Though Cutler obviously wasn't responsible for allowing six Aaron Rodgers touchdown passes in the first half, the Bears quarterback led the offense to only one TD on 13 possessions.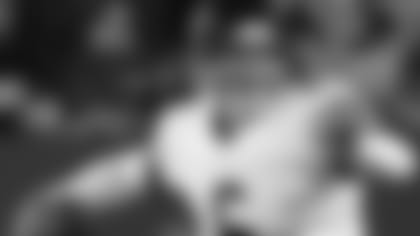 Jay Cutler passed for 272 yards with one touchdown and two interceptions in Sunday night's drubbing.
"I think the biggest thing is that Jay has got to play better," said coach Marc Trestman. "He didn't play well enough and we didn't play well enough and I'm certain that he'd take accountability for that. It's very clear he didn't play well enough. We can't sugarcoat that."
Cutler completed 22 of 37 passes for 272 yards and one touchdown. But he committed three turnovers with two interceptions and a lost fumble, increasing his season total to 15 giveaways, tied for the most in the NFL with Jaguars rookie quarterback Blake Bortles.
Trestman is perplexed by the turnovers because Cutler doesn't make the same mistakes in practice.
"That's what has been the most disturbing thing, is that those things are not showing up in practice," Trestman said. "They certainly didn't last week. I think anybody on this team who watched practice would tell you that."
Asked why Cutler has been unable to carry his practice performance into games, Trestman said: "I think it's focusing and just getting back into recognizing that this is where we've been deficient and continue to work our way out of this slump that we're in because we're certainly in one."
Trestman mercifully replaced Cutler with backup Jimmy Clausen in the fourth quarter Sunday night with the Bears trailing 48-7. However, the coach said that he did not consider pulling Cutler at halftime when the score was 42-0—the second largest halftime margin in NFL history.
Moving forward, Trestman said that Cutler is not in jeopardy of losing his starting job.
"Certainly we know that Jay's not comfortable with the way he played; no doubt about it," Trestman said. "And I think it's on an individual basis. I think that we all have to do better. I know it starts with the quarterback. It always does. But there are a lot of things that have to get done before something like that would be a consideration."