One day after the Bears' 40-23 win over the Steelers, coach Marc Trestman praised the defense for generating five takeaways and the offense for not committing any turnovers or pre-snap penalties.
"We beat and faced a very good football team," Trestman said Monday at Halas Hall. "They were skilled on offense and extremely experienced and physical on defense, and we felt good about coming out of there with a win."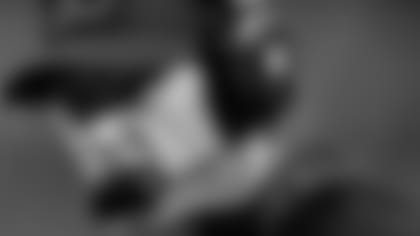 Marc Trestman has led the Bears to a 3-0 start and sole possession of first place in the NFC North.
Trestman was pleased that the defense scored two touchdowns, allowed the Steelers to convert only 3-of-11 third-down opportunities (27 percent), registered three sacks and 10 quarterback hits, did not permit a TD on two red-zone possessions and yielded just 80 yards rushing.

On the flipside, the Bears allowed Ben Roethlisberger to compete 26 of 41 passes for 406 yards and two touchdowns. On numerous occasions, defenders were unable to wrestle the 6-5, 241-pounder to the ground.

"He's a Houdini; you think you've got him and then he gets away," Trestman said. "He finds a way to extend plays and he throws bombs down the field and makes plays and we had too many of those.

"We've got to continue to work. We were very close to hitting him and taking him down and we just didn't get there. So we need to eliminate some of those big plays and we had some missed tackles that we can certainly get better at."

Trestman confirmed that the Bears blitzed more against the Steelers than they had in their two previous games versus the Bengals and Vikings.

"We picked up our blitzes," he said. "We've been blitzing about a quarter of the time. We probably picked it up a notch; a little more towards a third. Our guys did a good job of disguising and bringing the blitz and we got some hits on Ben with those blitzes and some sacks."

Offensively, the Bears accomplished their goal of showing "poise in the noise," not committing a turnover or a pre-snap penalty.

"I thought Jay [Cutler] and our backs and receivers did a very good job of protecting the football," Trestman said. "We did everything we could to avoid pre-snap penalties and we did that on both sides of the ball in this game.

"We tried to do everything we could to keep Jay clean. There were a lot of bodies around the line of scrimmage; a lot of it coming from a lot of different places. Once you're a plus-two or a plus-three in the turnover department you know you've got a very good chance of winning the game and you want to take care of your quarterback along the way.

"I certainly flew home thinking that we could have done better offensively. Play-calling could have been better. There were some situations there you'd like to have back, but at the end of the day you were giving up some of that to protect the quarterback and I thought we did that."
Trestman said the two sacks the Bears permitted were "too many." But he was pleased with how the offensive line performed, including rookies Kyle Long and Jordan Mills on the right side.
"It was a very difficult week with our young guys facing a 3-4 defense and I thought they performed more than sufficiently and their effort was excellent," Trestman said. "They got better because of it."
Cutler completed 20 of 30 passes for 159 yards with one touchdown and a 90.8 passer rating. He also had a 13-yard scramble on third-and-10 to sustain a drive he capped with a 17-yard TD pass to Earl Bennett midway through the fourth quarter after the Steelers had cut their deficit from 27-10 to 27-23.
"I thought Jay played very unselfishly," Trestman said. "You want to come out, you want to throw the ball down the field, you want to do some things, and I think in retrospect, as much as we wanted to do some of those things and we tried, we kept him safe and we allowed him to live for another play and certainly his effort in the fourth quarter on that run was exceptional."