Bears coach Marc Trestman didn't enjoy watching tape of Sunday's 26-18 loss to the New Orleans Saints on Monday any more than he did experiencing it firsthand at Soldier Field.
"There's been no change in my thoughts that this was an extremely disappointing loss, particularly in the way we started," Trestman said Monday. "To start that way at home in front of our fans was not what we wanted to do, and it made it very difficult for us to come back and get back in the game."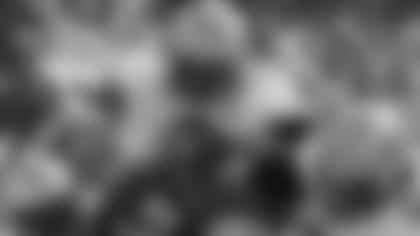 Matt Forte and the Bears offense were bottled up by the Saints early in Sunday's game at Soldier Field.
On their first five possessions, the Bears mustered just two first downs and didn't advance beyond their own 35-yard line. They fumbled on the first play on each of their first two drives, recovering the first one for a 10-yard loss and losing the second deep in their own territory.
"It was really about our offense's inability to move the football," Trestman said. "It was unacceptable. The way we practiced, the way we worked and the way we started games and moved the football in the first month of the season, it was terribly disappointing."
The offense eventually clicked, particularly through the air. Jay Cutler was sharp, completing 24 of 33 passes for 358 yards with two touchdowns, no interceptions and a 128.1 passer rating that was the highest by a Bears quarterback in a loss since 1996.
But the lack of early success on offense helped the Saints dominate time of possession 36:00-24:00, which eventually wore down the Bears defense.
"The big thing on defense was the time they were on the field," Trestman said. "The offense only had the ball for three legitimate drives in the second half, and I attribute that to the time [the defense was] on the field in the first half and our inability for our offense to move the football early in the game. So that's where the connectively comes between offense and defense particularly."
"The time of possession was not what we wanted. We wanted it to be flipped the other way. It all came down to how we started this game. You can't start that way and give Drew Brees 36 minutes with the ball and expect to win."
One week after allowing the Lions' Reggie Bush to run wild, Trestman was pleased that the defense limited the Saints to 2.4 yards per carry with a long run of nine yards. Pierre Thomas rushed for 36 yards on 19 carries, while Darren Sproles gained 10 yards on three attempts.
"I thought our run fits and our tackling improved from the last couple weeks," Trestman said.
The defense also yielded only one touchdown on three red-zone trips and held the Saints to a season-low 347 total yards, 72 yards below their average entering the game.
Trestman was not happy that the Bears allowed pass plays of 38, 35, 29 and 25 yards, however. Tight end Jimmy Graham had 10 receptions for 135 yards, while Thomas added nine catches for 55 yards including a 25-yard touchdown on a perfectly-executed screen pass.
Dumping the ball off short throughout the game, Brees completed 29 of 35 passes for 288 yards with two touchdowns, no interceptions and a 120.0 passer rating.
Generating little pressure on Brees, the Bears were credited with two sacks, though one came when Brees wasn't ready for a shotgun snap and he tried to make the most of a broken play.
"Our pass rush is closer, but it's not where we want it," Trestman said. "We had a chance for four sacks in the game looking at the tape. It was good, but it wasn't enough and of course we were facing a master in moving around and checking the ball down in Drew Brees.
"Overall, tackling better was good and our fits were better, but we've still got to work at our pass rush. We've got to get closer. We've got to knock him down a little bit more. He's a tough guy to get to, but we still feel like we're moving in that direction."