Bears coach Marc Trestman is optimistic that Jay Cutler will start Sunday's game in Cleveland, but the quarterback must pass one final test Wednesday before the decision becomes official.
"We'll work Jay out one more time," Trestman said. "We'll give him a good thorough workout and then we'll let you know tomorrow. If things go as planned, [Cutler will start against the Browns]. But we do want to work him out one more time today after coming off a few days of being off."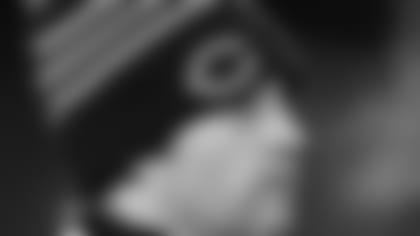 Bears quarterback Jay Cutler is expected to start Sunday against the Browns.
Cutler has missed the last four games after suffering a high ankle sprain Nov. 10 in a loss to the Lions. He practiced on a limited basis last Thursday and Friday before being rested Saturday.

While the Bears aren't practicing Wednesday because they played Monday night—beating the Cowboys 45-28 at Soldier Field—the coaching staff will put Cutler through a series of drills.

"We'll work him through drops," Trestman said. "We'll redirect him in the pocket, move him up and down, and try to get as much suddenness as we can. We saw it last week, but again, he's been off for three or four days now, so we want to see him do it again and make sure that he feels good and we feel good."

Trestman plans to name a starter Thursday and expects that it will be Cutler. The decision will be made then because the starter needs to get first-team reps in practice Thursday and Friday.

"I anticipate the workout will be a good one," Trestman said. "We have the extra day. I just want to make sure we're giving ourselves all the time necessary. We don't have to make a decision today, so we're not going to. But tomorrow we will because we have to."

Even though the Bears only practice twice this week, Trestman feels that Cutler would still get enough prep work to start Sunday against the Browns if he's healthy enough to play.

"I think that with the workout we're going to give him today, it's going to be a lot of the script that we'll have tomorrow," Trestman said. "So he'll be able to work through it at full speed and then the two days, Thursday and Friday, I would consider that to be sufficient."

Cutler has started eight games this season, completing 63.0 percent of his passes for 1,908 yards with 13 touchdowns, eight interceptions and an 88.4 passer rating. He missed one contest earlier in the season with a torn groin muscle and hasn't started and finished a game since Oct. 10.

Backup Josh McCown has excelled in Cutler's place over the last seven games, connecting on 66.8 percent of his passes for 1,809 yards with 13 TDs, one interception and a 109.8 passer rating.

Asked whether McCown's impressive play makes the decision to go back to Cutler more difficult, Trestman said: "No. Josh has done exactly what we've asked him to do. He's performed very, very well as a backup, and he understands his role.

"We've got a very close quarterback room. Guys are resolute in terms of how we operate and how we work. We all feel very, very good about the way we put this thing together. We're certainly very, very happy about the way Josh has performed, but this has been the plan and we're going to execute it when Jay is ready to come back."

McCown was named NFC offensive player of the week for his performance in Monday night's win over the Cowboys. He became the first Bears quarterback since 1972 to produce five touchdowns in a game, passing for a career-high four scores and running for another.

McCown threw for 348 yards, becoming the first quarterback in Bears history with three straight 300-yard games, and posted a career-high 141.9 passer rating.

Knowing McCown as he does, Trestman doesn't think the quarterback will be upset about returning to the bench if Cutler's ready to return a few days after winning player of the week honors.

"He is all about team," Trestman said. "He has very little concern for his personal success. That's really very, very evident if you get to see him and know him on a day-to-day basis.

"Certainly I'm sure he's proud of what he's done on the field individually to help this football team. But when a player gets an award, the beauty of an award is it brings everything into perspective, and you realize you don't get that award because of you, you get it because of a lot of different guys who have done their job to put you in that position. I'm sure that's what's going through Josh's mind presently."