One day after their marathon 23-20 overtime win over the Ravens at stormy Soldier Field, coach Marc Trestman praised the Bears offense for its ball security in brutal conditions.
The Bears drew a season-high 13 penalties for 111 yards, but did not commit any turnovers despite playing in steady rain on a muddy field with wind gusts up to 46 miles per hour.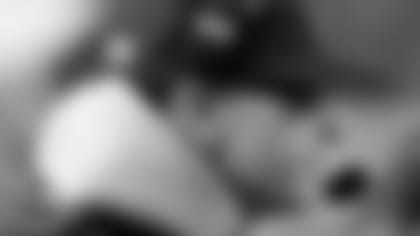 Coach Marc Trestman led the Bears to a 23-20 overtime win over the Ravens Sunday.
"Offensively, I thought we handled the weather really well," Trestman said Monday. "A lot of bad things happened to our football team yesterday in all three phases, but the most important thing is that we took care of the football. When you do that week-in and week-out-I say it every week-you've got a chance to win the game in the fourth quarter and we did."

Trestman also lauded the Bears offensive line for protecting quarterback Josh McCown, who completed 19 of 31 passes for 216 yards with one touchdown and a 92.9 passer rating.

"I thought we won the line of scrimmage overall," Trestman said. "We did a very good job of pass protecting and keeping Josh clean. There were a number of blitzes along the way throughout and I thought we did a very good job. Our young guys again with Jordan [Mills] and Kyle [Long] and working across the board toward our veteran group did a very good job."

Trestman was pleased that the Bears capped a two-minute drill with Robbie Gould's 46-yard field goal on the final play of the first half. He was also happy that the offense converted 4-of-7 third downs in the second half and overtime after being successful on only 1-of-6 in the first half.

Trestman was not pleased with how the offense performed early. In being held to 23 yards and one first down on 11 plays in the first quarter, there appeared to be confusion and miscommunication.

"Certainly the downside was a very disappointing start," Trestman said. "When we're making mistakes like that in the first 15 [plays], that's terribly disappointing to us.

"We had no sense that that was going to happen. We preview these things the day before. We talk through them the day of the game and it's not like our team to do that. Everybody took a turn. It really slowed our start; four mistakes on the first four plays."

The Bears also struggled again in the red zone, settling for Gould's 20-yard field goal in the second quarter after McCown threw three straight incompletions from the Baltimore 2. A week earlier in a loss to the Lions, the offense failed to score a touchdown after advancing to the Detroit 4, 7 and 9.

"We feel we got the right plays," Trestman said. "Our last couple of weeks I've been very disappointed because we've gotten the ball to the single-covered guy. We've thrown the ball to the guy, but we haven't made the best of throws and we haven't put our guys in a position to make plays. When they're heating you up like they did [Sunday] in the red zone and run-blitzing you on first and second down, there's only one place to go and that's to go to the one-on-one side."

After scoring touchdowns on 19 of 31 red-zone possessions in their first eight games, the Bears are just 2-of-7 in their last two contests.

"We had a fast start this season in the red zone and the last couple weeks that's dissipated," Trestman said. "That can't happen. We have these long drives we have to finish with touchdowns. I know guys are mindful of that and that's something we have to work on to get better because we have to finish these drives and we have to turn these drives into seven points."