*The following is the seventh of eight position previews in advance of this week's NFL Draft.
At least five linebackers could be selected in the first round of the draft, led by pass-rushing outside linebackers Jarvis Jones of Georgia, Dion Jordan of Oregon and Barkevious Mingo of LSU.
*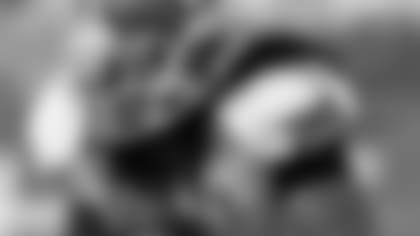 Jarvis Jones is expected to be among the top linebackers selected in the draft.

Jones transferred from USC to Georgia, where he started all 26 games played in two seasons and recorded 155 tackles, 44 tackles-for-loss and 28 sacks. Last year as a junior the 6-2, 245-pounder registered 85 tackles, 24.5 tackles-for-loss and 14.5 sacks.

Pro Football Weekly's 2013 Draft Preview calls Jones "the draft's most accomplished pass rusher beating blocks one-on-one" as well as a "big-time, impact, instinctive, stand-up edge rusher" and states that he "profiles as a classic 3-4 outside rush linebacker with very good initial quickness."

ESPN's Mel Kiper Jr. describes Jones as "super productive, but not super athletic," writing that "some have dropped him based on workouts, but I can't look past the tape and production."

Jordan was a two-year starter and four-year contributor at Oregon, where he compiled 121 tackles, 29 tackles-for-loss and 14.5 sacks. Last season the 6-6, 248-pounder recorded 44 tackles, 10.5 tackles-for-loss and five sacks despite missing two games with a shoulder injury.

PFW describes Jordan as "a long-limbed, fluid-moving athlete with surprising play strength given his linear frame" who "could require patience to develop but could become a difference maker in two years given his natural explosion and rare physical traits."

PFW labels Mingo as a "sinewy, angular, long-levered edge rusher with an intoxicating combination of traits you can't teach" and a "rare talent with potential to become a devastating open-side rusher."

Kiper predicts that Mingo will be selected by the Jets with the ninth pick in the draft, writing: "The freak factor is a huge reason he's here because the production was just OK, but teams are convinced he'll produce far more when let loose as a pass-rusher."

The consensus top two traditional linebackers in the draft are Georgia's Alec Ogletree and Notre Dame's Manti Te'o, both of whom are talented prospects with off-the-field issues.

Ogletree appeared in 30 games with 21 starts over three seasons at Georgia, where he compiled 197 tackles, 20 tackles-for-loss and six sacks. The 6-2½, 242-pounder missed six games in 2011 with a fractured foot and was suspended four games last year for violating school policy.

PFW describes Ogletree, who was charged with a DUI a week before the NFL Scouting Combine, as "one of the most physically gifted talents in the draft ... with Pro Bowl potential as a 4-3 'Will' or Tampa-2 middle linebacker, though his glaring character concerns increase his risk."

Te'o is arguably the most polarizing prospect in the draft. A highly-productive four-year starter at Notre Dame, he struggled in the national championship game against Alabama and was involved in a bizarre hoax in which he believed a girlfriend who never existed passed away from cancer.

Te'o started 49 of 51 games played for the Fighting Irish, registering 427 tackles, 34 tackles-for-loss and 8.5 sacks. After losing 15 pounds prior to his senior season, Te'o improved his pass coverage skills and recorded all seven of his career interceptions in 2012.

Kiper writes that Te'o's "instincts are very good," he "attacks the backfield," and he's "smart in space, he makes good reads in coverage, and is always, always flying to the football."