CLEVELAND - With starters expected to see little if any action in Thursday night's preseason finale against the Browns, unproven young players will get their final chance to impress coaches before final cuts.

"We just want to see the finished product," said coach Lovie Smith. "This is the end of training camp, the last shot [to show] 'that I belong in the NFL.'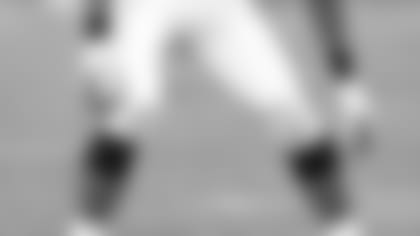 Cornerback Isaiah Frey is competing for a spot on the Bears' 53-man roster.
"A lot of times you really see something special from a guy when he's backed up against the wall like that, and that's what we want to see. Hopefully we've established what we expect from our football team and hopefully we can see that."

While Smith is hoping to see some of the unheralded players step up Thursday night, Bears coaches have worked with most of them for several months and know what they can or cannot do.

"We've had so many OTAs, so many practices, we've seen guys in most situations," Smith said. "In the end, though, you want to see how they're going to finish. When you know that you need to play the best that you can play, you want to see how they handle that."

Unlike last year when the NFL lockout wiped out the entire offseason program, the Bears coaching staff has worked with most of the rookies since shortly after the draft in April.

"We started the process really when they came in," Smith said. "We're constantly talking about improvements that the guys make throughout. That's why once you get to this week it's not like you're going to all of a sudden see something you really haven't. You just want them to continue to confirm things that they've done and keep showing you.

"And if you have something that you've been saving-some special play-to really get you over the hump, this is definitely the time to do it. Once you get to the fourth quarter in the last game, guys know what's at stake."

Rookies aren't the only ones who will be in the spotlight in Cleveland. Five-year veteran Lorenzo Booker and second-year pro Armando Allen both figure to get plenty of playing time on both offense and special teams as they battle for the third running back position.

"It's a great opportunity," Allen said. "I think the most important thing right now is just to stay focused, control what you can control and stay on that right path as far as executing your plans and doing what the coaches ask of you."

In the first three preseason games, Booker has rushed for 27 yards on 10 carries and caught four passes for 30 yards, while Allen has rushed for 14 yards on 10 attempts and caught five passes for 31 yards. Booker also returned a kickoff 105 yards for a touchdown against the Redskins.

Allen knows that the competition could hinge on how he and Booker perform on special teams.

"I think it's real important," Allen said. "Special teams is important for the entire team. They only can keep 53 guys, so obviously a lot of guys have to play special teams, and being the third running back, you're going to be expected to play a lot of special teams. It's a very important role."

One young player who could win a roster spot against the Browns is punter Ryan Quigley. The undrafted rookie from Boston College performed well in last Friday night's win over the Giants, averaging 43.6 yards while placing three of seven punts inside-the-20.

Regular punter Adam Podlesh remains sidelined with a hip flexor injury he sustained Aug. 18 against the Redskins, and his status for the season opener is uncertain.

While the top of the depth chart at receiver is set with Brandon Marshall, Devin Hester, Earl Bennett and Alshon Jeffery, second-year pro Dane Sanzenbacher is trying to secure the fifth spot. In addition, undrafted rookies Joe Anderson, Terriun Crump and Brittan Golden are trying to prove they deserve a spot on the practice squad.

At cornerback, sixth-round pick Isaiah Frey could be competing with seventh-round selection Greg McCoy for a position behind Charles Tillman, Tim Jennings, Kelvin Hayden and Jonathan Wilhite.

The Bears must trim 22 players from their roster to reach the NFL's mandatory 53-man deadline by 8 p.m. (CT) Friday. They may then form an eight-man practice squad on Saturday.