Brian Urlacher practiced Monday for the first time in more than a month and remains on track to start Sunday's season opener against the Indianapolis Colts at Soldier Field.
The Bears star middle linebacker sat out the entire offseason program while recovering from a knee injury he suffered in last year's season finale in Minnesota. After participating in the first four training camp practices, Urlacher was sidelined July 31 and had arthroscopic surgery Aug. 14.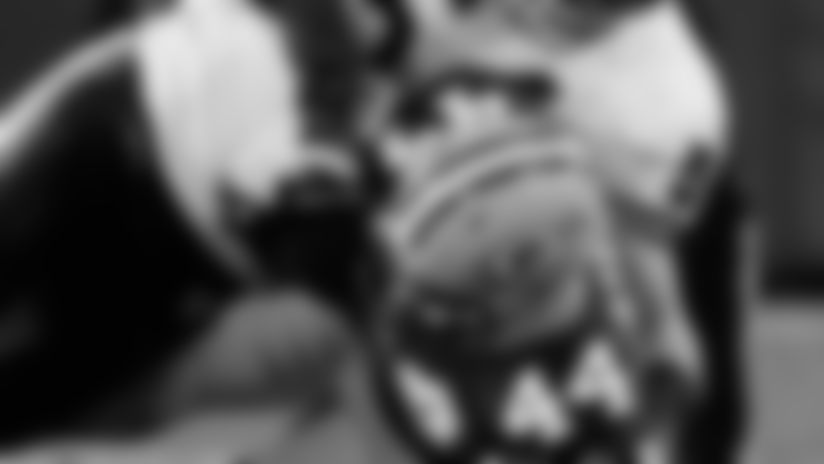 Brian Urlacher flattens Packers running back James Starks last year in Green Bay.
"He had a good first day back," coach Lovie Smith said following Monday's practice. "He's got to get in shape. I'm sure he'll tell you that and a few other things like that. But we didn't have any trouble with him today. He's right on schedule."
Appearing on WFLD-TV Channel 32's "The Final Word" Sunday night, Urlacher made it clear that he expects to face the Colts, saying: "I'm playing Sunday. That's a done deal."
Urlacher also revealed on the program that his knee "feels much better now," all that matters is "I feel good going into the season," and he expects to be limited in practice.
"Everything they are going to let me do, I'll do," Urlacher said. "There is going to be some restrictions on what I can do because they don't want to overwork me too early. It's a long season. There will be some restrictions, but there won't be restrictions in the game on Sunday."
Urlacher acknowledged that while he is not experiencing in any pain, his "knee just isn't the same anymore. It's never going to be the same." He also conceded that after missing a month of practice "there is no way" he will be 100 percent in game shape for the season opener.
"I will be as close to it as I can be," he said. "I have been doing some things. I've been in the pool. I have been running with our trainers on the side. But it's hard to get in shape in a week of practice. It's not possible. But I will get as close as I can to it."
While some outside Halas Hall have suggested that Urlacher skip the season opener so he can be ready to face the Packers just four days later, he doesn't see why he can't play in both games.
"We have a day off Monday and our practices before that game will be quick anyway," he said. "There is not a whole lot that is going to happen. We already have our game plan in, I think. Because we play Green Bay twice a year, we know what they're doing; they know what we're doing. There shouldn't be a whole lot of game-planning going on."
Urlacher's teammates are excited to get him back on the field.
"He looked good," said fellow linebacker Nick Roach. "He's back in the flow."
"He's a great teammate and a great team leader," said veteran center Roberto Garza. "When you get one of your starters back, it will definitely boost the team. We know the type of player he is and getting him back on the field is a priority for us."

[