Speaking to the media for the first time since undergoing arthroscopic knee surgery Tuesday, Brian Urlacher reiterated that he expects to return to start the regular season opener against the Indianapolis Colts.
"Our goal is Sept. 9," the Bears star middle linebacker said Thursday at training camp. "Sept. 9 is all I care about. That's my goal. That's what we're shooting for. The whole time that's been our goal."
Middle linebacker Brian Urlacher has been selected to eight Pro Bowls in 12 seasons with Bears.
Urlacher sat out the entire offseason program while recovering from a knee injury he suffered in last year's season finale in Minnesota. The eight-time Pro Bowler participated in the first four training camp practices but hasn't worked out with his teammates since July 31.
"This stuff is important, but that game [against the Colts] is more important than any of the stuff we're doing right now," Urlacher said. "Same thing with the offseason. It's important, but I want to be ready for the games that count."
Urlacher said the decision to have surgery was made Monday night. The debridement procedure, which was performed Tuesday morning by Bears doctors Gordon Nuber and Mark Bowen, was done to help relive swelling in Urlacher's knee.
"It just didn't feel like it was getting any better, so we decided as a team and as a training staff that it would be better to do that, and that's what we did," Urlacher said.
"It's a 1-to-2 week recovery, so it doesn't seem like that big of a deal to me. It's the first time I've had something done on my knee, so it's a little bit different. But if I'm going to have something done, that's the thing to be done."
Urlacher told reporters that "I feel relief right now, so it feels a little better.' But he also conceded that he isn't sure how much pain he'll have to deal with throughout the season.
"We'll have to see," Urlacher said. "There might not be any, I don't know. I'm sure it's not going to feel comfortable all season long. [But] I don't think after the first game anyone's healthy."
Urlacher anticipates that he will participate in two of three practices each week.
"When I hurt my hamstring in '04 or '05 I practiced two days a week," he said. "I'm assuming it will be something like that for this as well; miss a day of the week during practice. The good thing is we have two days off after the game and then we practice Wednesday, Thursday and Friday. I'll probably go two out of those three days and then have a day off before the game."
Urlacher admitted that he's been frustrated by the injury, but hopes his troubles are now behind him. [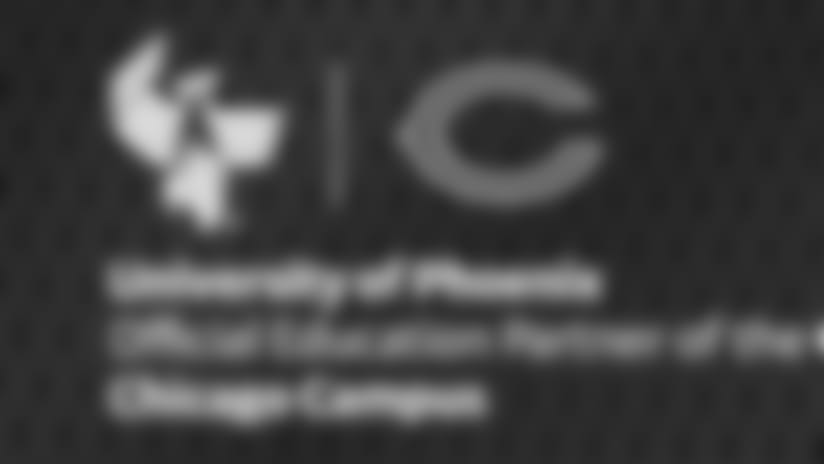 ](http://www.phoenix.edu/campus-locations/il.html?utmsource=Story&utmmedium=instory&utmcampaign=300x100)
"It's just taken longer than I wanted," he said. "I felt really good at the beginning of training camp and I think it just aggravated a little bit practicing those first few days. It kind of flared up on me, swelled up and there was some pain in there. It is frustrating because after seven months you'd think you would be healthy again. But I should be good to go now hopefully."