J'Marcus Webb will start Friday night's preseason game against the Giants, but Chris Williams![](/team/roster/chris-williams/f80a3821-98f2-4997-a53d-1e0a275a2768/ "Chris Williams") is also expected to get first-team reps as they continue to battle for the Bears' left tackle position.
"That's about the only fair way to really get a great evaluation, when you have a chance to let guys play against the same guys early in the game in situations like that," said coach Lovie Smith.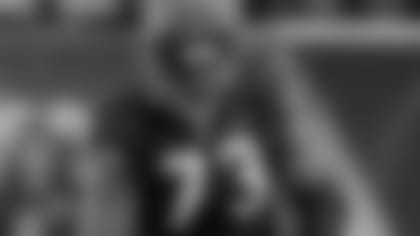 J'Marcus Webb was selected by the Bears in the seventh round of the 2010 draft.
While Giants star defensive end Jason Pierre-Paul is not expected to play due to a back injury, likely replacement Osi Umenyiora certainly is no slouch. Last season Pierre-Paul recorded 16½ sacks, while Umenyiora had nine.
"They still have a good player," Smith said. "When one goes down, another steps up. So I don't think that will really affect [the situation] too much. When you evaluate guys, if they're both playing against the same guy, you can get a good evaluation and that's what we'll do."
Webb is excited about the chance both to face the Super Bowl champions and try to cement his starting position. The third-year pro played much better against the Redskins last Saturday night than he did in the preseason opener versus the Broncos.
"It's a huge opportunity," Webb said. "We get to go against the defending world champions. They're a great front and a great team, so we definitely want to show how tough we are."
The Bears should have a pretty good who their starting left tackle will be after Friday night's game. But that doesn't mean the competition will be over.
"We'll know more about it after this week, but as far as it ending, no," Smith said. "We'll go right up until the last preseason game, the last practice, and then we'll make a decision. But you learn a little bit more every day you go through practice."
While it appears that the job is Webb's to lose, no decision has been made.
"We haven't finalized anything just yet," Smith said. "The guys are telling us each week in practice a little bit more about where they should be on the football team.
"People tend to focus on that position a lot. As I see it, we have two good football players just making each other better and eventually the guy we end up with there is going to be a pretty good football player." [