Eric Weems didn't return kicks or punts on a regular basis in his first two seasons with the Bears, but that doesn't mean he's a novice at the job.
The 5-9, 195-pounder was voted to the Pro Bowl in 2010 due in part to his ability as a return specialist and is among the leading contenders to fill that role with the Bears.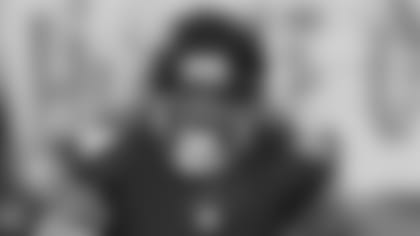 Eric Weems
Spending his first five seasons with the Atlanta Falcons from 2007-11, Weems averaged 25.6 yards on 113 kickoff returns and 10.6 yards on 77 punt returns. In 2010, he returned three kicks for touchdowns, including a 102-yard kickoff return in a playoff game against the Packers.

"Most definitely I've missed doing it," Weems said. "It's still in the blood. I love doing it. That's what I was in Atlanta doing. That's what I made the Pro Bowl doing. There's no question in my mind that I love doing it."

Weems was used sparingly in the return game with the Bears because he was behind Devin Hester, who owns the NFL's all-time record with 18 combined kick return touchdowns. But with the Bears opting not to re-sign Hester, Weems now has a chance to win the job.

"I've been patient for the last two years and now I feel like it's my turn, and I'm going to take full advantage of it," Weems said.

"My biggest thing is just to stay focused and not worry about what's going on behind me, on the side of me or in front of me. It's just do what Eric can do and what he's capable of doing."

Asked to describe his style, Weems said: "Downhill returner. Catch the ball first and get up the field. No dancing. No nonsense. Let's go."

The competition for the return jobs figures to be intense in training camp and the preseason. Others in the mix include Armanti Edwards, Michael Ford, Micheal Spurlock and Chris Williams.

"Competition is everything," Weems said. "If you want to be great, you've got to love competition. Competition raises the level. The more competition the better. It's going to raise my level of play."