Kevin White was hoping that his shin injury would heal on its own. But when the pain returned early this week, the Bears rookie receiver knew he had to tell general manager Ryan Pace.
"Probably the most difficult thing I've had to do in a little while," White said. "It was kind of like just a throwing-in-the-towel kind of thing. But I just had to be honest because if not then I would hurt myself and I wouldn't be sure of my future if that's what it led to."
White understood that if the pain returned, he likely would have to undergo surgery and be sidelined indefinitely. On Saturday, Pace announced that the first-round draft pick will have a rod inserted into his tibia to stabilize his leg. As a result, the seventh overall pick in the draft will open the season on the physically-unable-to-perform list, meaning he will sit out at least the first six games and could possibly miss the entire season.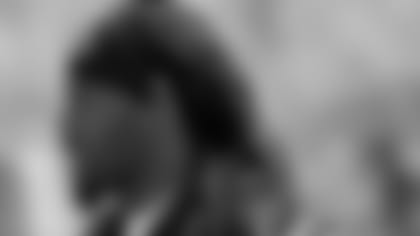 Rookie Kevin White needs surgery to repair a stress fracture and is out indefinitely.
"I just got pain in that spot again," White said. "I'm not ignorant about the situation. I knew it would probably lead up to surgery, so I've just got to accept it. It's tough, but things happen. This sport is not going to be all sunshine every day, so you've got to roll with the punches."
Veteran coach John Fox knows that it's not easy for young players like White to deal with such dire injury news.
"It's hard," Fox said. "They want to play. It's in them to want to play this game and it's no different with Kevin. He's an outstanding young guy that has a bright, bright future. We just have to get him healthy."
White sustained a stress fracture in the lower part of his shin during the latter portion of OTA workouts in June. Surgery was not an option at that point, but that changed after his recent setback.
"I mostly just tried to let it heal on its own," White said. "I wanted to do it natural. Surgery is not a No. 1 option for anyone; it was obviously the last option and we're at a last option."
Even though White may be forced to sit out the entire season, he's determined to get on the field.
"Of course it's a priority," White said. "I want to play. But I want to go out there and be myself. I want to do it the right way. If it was that case, I would be out there playing now. But that's not the right thing to do. I've got to have the surgery and hopefully have a speedy recovery."
Asked about a timetable for his return, White said: "I know it's going to be a little while. If I come back and am able to play a little bit [this] season, we'll do it if I'm feeling OK. I'm just following rules. If they want me out there, I'll try my best to get out there. I want to come back as soon as possible, but [I'm] listening to the guys from upstairs. If it's this season, then great. If it's next season, I'll just have to wait."
For now, White is trying to stay positive and mentally focused on learning the offense.
"I just do what I can, stay in the loop, talk to [quarterback] Jay [Cutler], be around the vets, ask questions, and mentally just try to get prepared for when I do step on the field," White said.