Willie Young is back in his comfort zone, but it wasn't a short or easy trip.
Moved to outside linebacker last offseason after spending his first five NFL seasons at defensive end, he was unable to practice while recovering from a torn Achilles tendon.
A year later, Young is participating in OTAs at outside linebacker, looking to build on a productive 2015 season at his new position. The 6-4, 251-pounder led the Bears last year with 12 tackles-for-loss, ranked second with 6.5 sacks and even recorded his first career interception.
"It's been a huge difference, just being able to be out there with the guys and building the chemistry that we lacked early on in the season last year, speaking in particular about myself," Young said.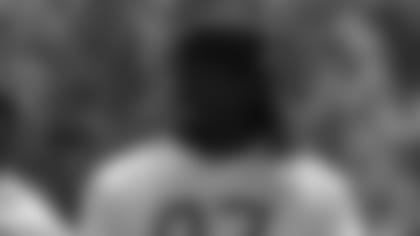 Willie Young led the Bears last year with 12 tackles-for-loss and ranked second with 6.5 sacks.


"It's been a big difference. It gives me an opportunity to show the coaches actually what I'm capable of, starting Day 1 now as opposed to starting Week 2 of the preseason."
Young had played end in a 4-3 defense in his first four NFL seasons with the Lions from 2010-13 and again with the Bears in 2014, when he recorded a team-leading and career-high 10 sacks. So when he was moved to outside linebacker as part of the Bears' shift to a 3-4 scheme, some felt it was like trying to put a square peg in a round hole.
But Young, who was selected by the Lions in the seventh round of the 2010 draft out of North Carolina State, wasn't going to let the position change prevent him from succeeding.
"I feel any scheme I'm in I'm the kind of player that can make the best of any situation," said the 30-year-old. "Day 1 of my career starting in Detroit, I had to figure out how to make it happen with what I had. I didn't come into this league with a silver platter in my hand. I had to work for what I got, and that's what I still know to this day and I live by that."
Asked what he learned about himself last season, Young said: "I'm pretty good, man. I'm pretty good at what I do. Whatever situation I'm thrown in, I do a pretty good job of coming out smelling like a rose."
Young has possessed the same survival instincts ever since he can remember.
"It's always been in me," Young said. "It's always been there. Being that I wanted to have a career in this league, being that I wanted to earn respect not by someone giving it to me but by earning it, that's just been my mentality."
Young is eager to continue to show coaches that he's a complete outside linebacker.
"They'll see what I bring to the table: my ability to rush the passer obviously, understanding coverages better now, and being able to play the run also," Young said. "I really feel like I showed them I could play the run and rush the quarterback last year. [Now there's going to be] a lot more emphasis on showing them that I can actually cover, too. Whatever's going to help me out in the long run and help this team out, I'm all about it."
While rumors circulated last year that Young had asked to be traded, he insists that he never wanted out of Chicago and actually hopes to play the rest of his career with the Bears.
"I would like to be here long-term, absolutely," said Young, who's entering the final year of his contract. "I would like to finish my career up here in Chicago, but that's not up to me. That's up to my agent and management."