Bears Huddle | Chicago Bears Official Website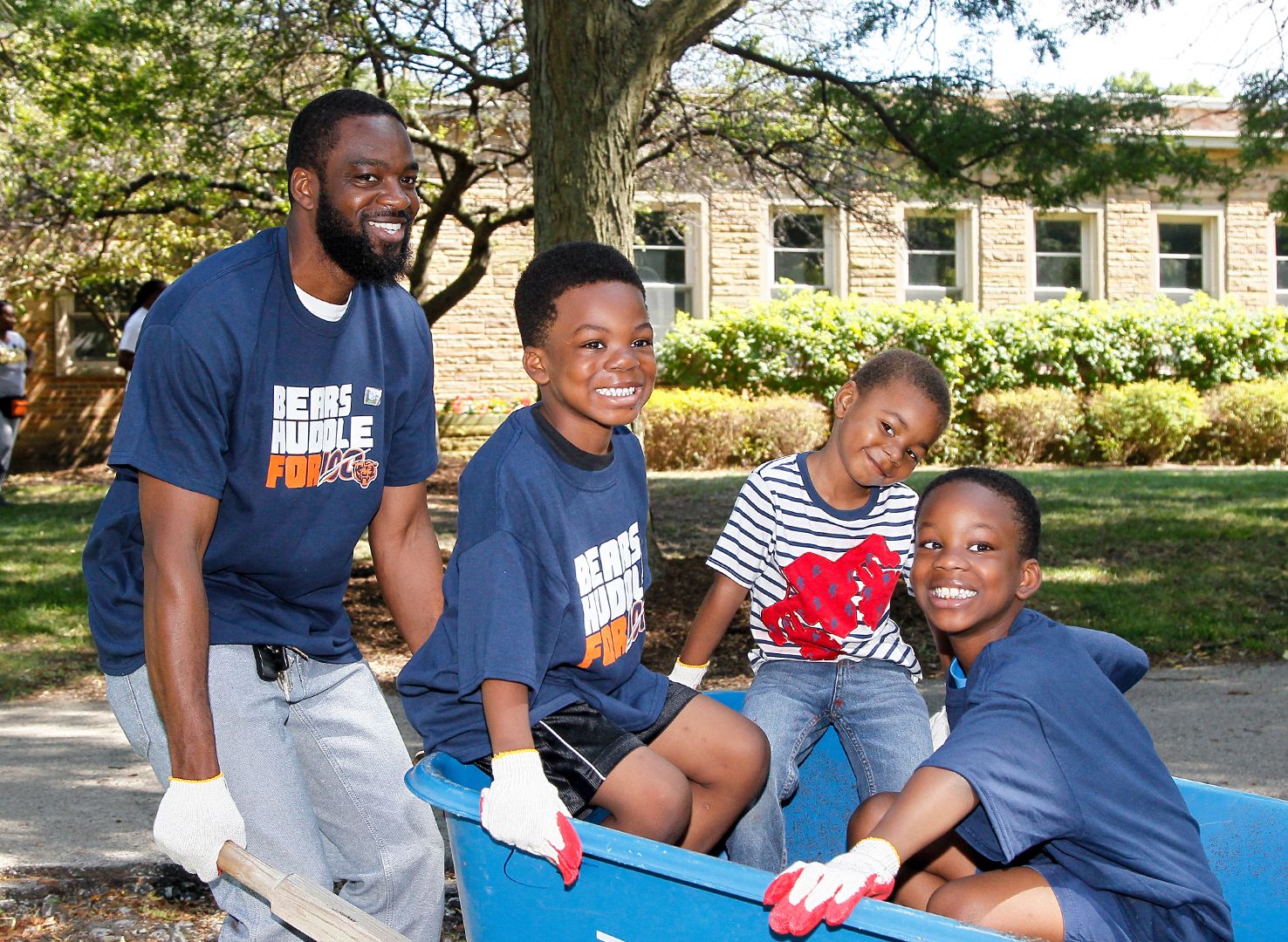 Giving back to the community is a cornerstone of being part of the Chicago Bears Family and now you can join us! Bears Huddle connects our fans, corporate partners, suite partners, Season Ticket Holders, community members and staff with monthly volunteer opportunities throughout the Chicago area.
To sign up for Bears Huddle, or to receive updates on scheduled volunteer opportunities and more information on the Chicago Bears community service efforts, please fill out the form below. Members will receive monthly emails about upcoming service opportunities.
For questions or more information, please email us at bearshuddle@bears.nfl.net