Chicago sports media icon Chet Coppock shares his memories of the 1963 Chicago Bears World Championship season with you on ChicagoBears.com this season. This is the third of 11 installments that will post on Fridays throughout the year.
October 6, 1963: Bears 10, Baltimore 3
Go ahead, call me old school. I'm a little bit beyond the Justin Bieber demo, but I truly wish every Bears fan could have had the tradition-rich, darn near surrealistic experience of watching pro football at Wrigley Field.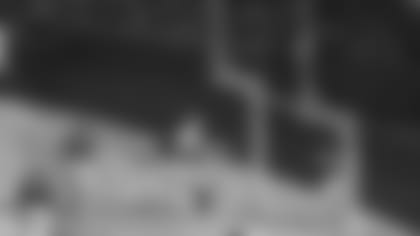 ](/multimedia/photo-gallery/1963-Championship/d565fe0e-ca3d-4656-a8db-c9b306c23772)
Wrigley Field's south end zone needed to be shorter on one end than it was on the other. Click here to view photos from the 1963 championship season.
In particular, I would love to take broadcaster Tom Thayer through the entire Sunday "tour." Tom always talks reverently of wishing he'd had the chance to see a game at Wrigley Field. Thayer, who's become a superb color analyst for the Bears, is a guy with a tremendous appreciation of NFL history. During my episodic day dreams, I see Thayer, a rock solid left guard for Mike Ditka's 1985 World Champs, lined up next to center Mike Pyle, co-captain of the Bears' eventual '63 title club.
I miss the Wrigley Field 1:05 p.m. kickoffs. Heck, I miss the lines of people – some, quite frankly, with the shakes -- who began congregating at 10:30 a.m. around local taverns that, by city law, didn't open until noon.
I'd kill to have fans see the south end zone that was 10 yards long on the west end of the park but shrunk to just eight yards (no kidding!) on the east end because of a minor logistical problem-- the presence of the Cubs' dugout.
Have you ever heard of the east stands? They were temporary bleachers set up in right and center fields that increased capacity for the Bears in dramatic fashion. My gosh, in the vacant area behind the lower deck grandstands, people who purchased standing room tickets would stand four, sometimes five, deep. Extra folding chairs that were added in the lower field level area created a living, breathing series of fire code violations. But take note, there has never been and never will be an NFL facility that was as unique and cozy or provided the home field that George Halas enjoyed at Wrigley Field.
He and his 1963 Bears had enjoyed a remarkably successful first month going 3-0 with road wins over Green Bay, Minnesota and Detroit.
So, as the calendar moved from September to October, the Bears finally got a chance to display the product on their home court with a date against Johnny Unitas and the Baltimore Colts.
Side note: why did the Bears play the road warriors role for three weeks before finally enjoying the benefits of Cubs Park? Simple. Papa Bear couldn't erect his cash-heavy east stands until the Cubs had concluded their regular season schedule. You talk about a remarkable twist of fate? The Bears began using the east stands in 1947. The temporary bleachers remained until the club left Wrigley Field for the lakefront after 1970. By coincidence, the Cubs, of course, never played a post season game during that window of time. I've always wondered just what the heck the Bears would have done if the "Loveable Losers" would have found themselves in the World Series during the '60s or '70s. Obviously, we'll never know.
So, the Bears and Colts went head-to-head on the 6th day of October under a gorgeous and cloudless blue sky with temperatures in the lower 70s, a perfect warm-up for the full blown arrival of Indian Summer.
Once again, the Bears defense was in high gear. It was apparent that middle linebacker Bill George, in his 12th year, was en route to, perhaps, his greatest season. His two sidekicks, Joe Fortunato and Larry Morris, gave the Bears the most formidable trio of linebackers in the NFL.
The Bears, with very little offensive zest, had enough to earn a methodical 10-3 win over the Colts. The club managed just 281 yards on offense while perpetually stalling in plus territory.
Bill Wade, a miserable 5 of 21, was hooked by Halas in favor of Rudy "The Rifle" Bukich. Rudy took advantage of his chance to bark signals by completing 6 of 7 passes including a 44 yard TD toss to Ronnie Bull that produced the game-winning margin.
So, as a crowd of 47,000 fans departed Cubs Park, the primary topic of conversation wasn't the Bears' sizzling 4-0 start; it was, of course, should Bukich be given the starting QB job over Wade?
Over the years, I can tell you with complete self assurance that no club has had as many quarterback controversies as our local heroes. Think Bobby Douglass vs. Jack Concannon, Vince Evans vs. Bob Avellini, Jim McMahon vs. Mike Tomczak and so on and so forth.
The fact is, despite an unblemished record, fans were concerned that the Bears' offense wouldn't have enough to stave off Green Bay over the 14-game regular season grind.
Meanwhile, the sizzling Bears defense had allowed just 34 points in four games. And the best was yet to come.