Chicago sports media icon Chet Coppock shares his memories of the 1963 Chicago Bears World Championship season with you on ChicagoBears.com this season. This is the sixth of 11 installments that will post on Fridays throughout the year.
November 3, 1963: Bears 17, Colts 7
It was a gloomy collection of Chicago Bears that departed San Francisco October 20, 1963 after losing to a miserable collection of San Francisco 49ers. And perhaps the lethargy from that swan dive was still casting a shadow over the Bears the following Sunday when they won a sluggish 16-7 decision over the lackluster Philadelphia Eagles before nearly 49,000 fans at Wrigley Field. Remembering the '63 Champs
Lackluster is a word you'll rarely hear used to describe the '63 Bears. The team featured larger than life personalities in Doug Atkins, Ed O'Bradovich, Mike Ditka, Earl Leggett, Richie Petitbon, Davey Whitsell (a smallish defensive back, with marginal hops, who thought he could defend Hercules), Rudy Bukich, J.C. Caroline, Rick Casares, Stan Jones and George Stanley Halas.
While these guys weren't Ditka's 1985 Super Bowl Champion "Shufflin' Crew," I'll always wonder just how big the '63 club would have been from coast to coast if social media (Facebook Twitter, You Tube, etc.) had been part of the action. "Huge" is an understatement.
Good Lord, Ditka and O'Bradovich would have been tweeting from Rush Street eight nights a week. Atkins would have become a new age "Li'l Abner." Halas, roaring up and down the sidelines screaming at officials like Jim Pace, Ron Gibbs and Bill Downes, would have been appointment television.
After taking care of business versus the Eagles, the Bears faced another difficult road test. They were headed to Baltimore's Memorial Stadium to rematch Johnny Unitas, the ultra-gifted Lennie Moore and the Baltimore Colts.
[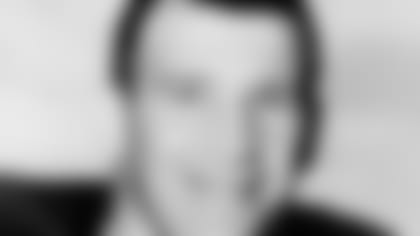 ](/multimedia/photo-gallery/1963-Championship/d565fe0e-ca3d-4656-a8db-c9b306c23772)
LB Joe Fortunato. Click on the image for a photo gallery of the 1963 season.
Until proven otherwise, I'll go to my grave convinced that Chicago Tribune sportswriter Cooper Rollow dubbed Memorial "the world's largest outdoor insane asylum," a phrase that had its origins back in '58 and '59 when the Colts won back-to-back NFL Championships.
Once again, the defense took center stage, holding the Colts scoreless through the first two periods and eventually allowing one consolation prize to Baltimore in the third quarter when Moore, a phenomenally gifted player, scored on a 25-yard gallop.
However, before Lennie had given the hometown fans a reason to cheer, Joe Fortunato had come up with the game's single most important play. Joe, chosen all-NFL by the Associated Press, United Press International and Newspaper Enterprises Association, picked off a Unitas pass that set the Bears up with solid field position at the Baltimore 25. Four plays later, Wade threw to Casares for 17 yards and a score to give the Bears a 14-0 lead.
The Chicago defense had limited the Colts to just 192 yards total offense and, while coming up with a two-game sweep over Baltimore, had kept Unitas from throwing a touchdown pass.
Little known fact: the first pitch Unitas threw against the Bears back in '56, in John's second NFL game, was picked off by the ubiquitous J.C. Caroline and run back for a touchdown.
As for the game we're discussing, the Bears offense remained stagnant. It was protecting the football, but there were continued shouts by Cubs park regulars that the club's "O" was just too conservative. No doubt Wade chomped at the bit.
Meanwhile, O'Bradovich told me it became a running gag with members of the defense - after forcing a 3 and out - to tell the offense "Just hold 'em."
Keep in mind, by season's end, Joe Marconi would lead the Bears in rushing with just 446 yards. There was no significant club house finger pointing, but it was clear the defense felt it was "carrying" this ballclub.
Final: Bears 17-Colts 7. Green Bay had kept pace with the Chicago, moving to 6 and 1,with a 33-6 win over Pittsburgh at Milwaukee County Stadium.
The countdown continued. The Bears were booked to face Los Angeles the following Sunday, but Green Bay was due in Chicago in 14 days for the much-anticipated rematch.
The tension level was rising.