Larry Mayer and Eli Kaberon of ChicagoBears.com discuss the Bears players they'll be watching on both sides of the ball in Monday night's road game against the New York Jets:
Mayer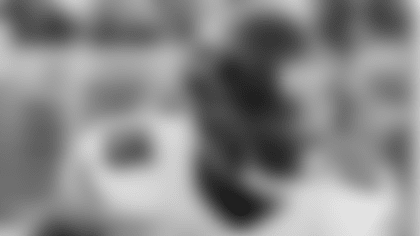 Offense: Brandon Marshall**
Pro Bowl receiver Brandon Marshall missed practice for a second straight day Friday with an ankle injury. But he didn't practice last week with the same issue and not only played last Sunday night but willed the Bears to a stunning comeback win over the 49ers, catching three touchdown passes.
Lauded by teammates and coaches for his toughness and leadership, Marshall remained in the spotlight during a bizarre week. During a 40-minute press conference at Halas Hall Wednesday, Marshall blasted ESPN for ignoring key facts in a two-year-old feature the network re-aired about him and also for lying to him about what the segment was about.
Although Marshall seemingly has a lot on his plate, coach Marc Trestman isn't worried that the star receiver will be distracted heading into Monday night's game against the Jets.
"All I can tell you is what I've seen from Brandon," Trestman said. "He's got an amazing ability to focus. Last week he spent a week in the training room by himself. He was injured, had to learn the game plan. He came out and performed at a very high level against the circumstances. He's a very, very unique young man. I expect that he'll be prepared and ready to go."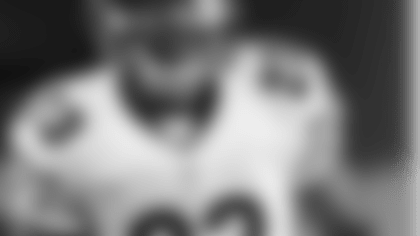 Defense: Kyle Fuller **
Rookie Kyle Fuller is slated to make his first NFL start in place of the injured Kyle Fuller, who was lost for the season with a torn triceps against the 49ers. Fuller had been playing cornerback in nickel situations, but will now assume the role full-time opposite Tim Jennings.
After Tillman exited in San Francisco, Fuller intercepted Colin Kaepernick passes on back-to-back possessions in the fourth quarter to fuel the Bears' improbable comeback. The first-round draft pick is one of five NFL players with multiple interceptions in the first two weeks of the season.
The Bears have been impressed with Fuller's poise, ball skills and willingness to play the run.
"Fuller is a good young player who's working to get better," said defensive coordinator Mel Tucker. "Obviously he's shown that he can make plays for us, and that's big for our defense. He's a young player and has a high ceiling."
---
Kaberon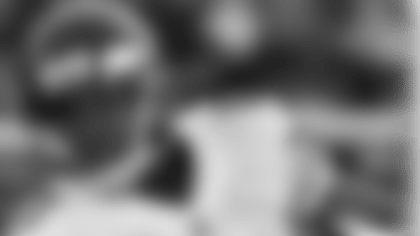 Offense: Alshon Jeffery**
During the 2012 NFL Draft, the Jets traded up in the second round to acquire the select receiver Stephen Hill with the 43rd pick. Just two spots later, the Bears made a similar move, moving up via trade to take a receiver of their own: Alshon Jeffery. Two seasons later, Jeffery is a Pro Bowler, while Hill is currently on Carolina's practice squad after two unproductive seasons in New York.
The revenge factor of facing a team that passed on him isn't the only reason to watch Jeffery. Though slowed by a sore hamstring last week versus San Francisco, Jeffery averaged 15.7 yards on his three receptions. He also drew two illegal contact penalties, which helped extend a pair of second-half scoring drives.
One of the league's top deep threats, he could do some damage versus a Jets secondary that is not fully healthy itself. The Jets allowed 310 passing yards in Week 2 and the team's top cornerback, Dee Milliner, left the game early due to soreness from a high ankle sprain. Though Jeffery has yet to haul in a touchdown this season, that could change come Monday night.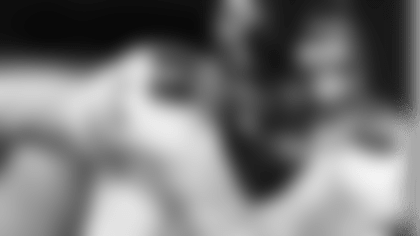 Defense: Jared Allen**
Chicago's defensive line stepped up big-time in the Week 2 victory over San Francisco. The unit sacked Colin Kaepernick four times, while helping limit the 49ers to 127 yards rushing, which was below their 2013 season average. Facing a Jets offense that is similarly built – with a mobile quarterback in Geno Smith and a league-leading rushing attack (179.0 yards per game) – the Bears' front four will need to show up big again.
Allen has yet to record a sack this season and doesn't even have a quarterback hit, but he will be important to the team's strong play up front. A talented pass rusher who will be matching up with Jets left tackle D'Brickashaw Ferguson, Allen will look to collapse the pocket and rush Smith's passes, which will hopefully result in mistakes and turnovers. He can also be a force against the Jets' multi-dimensional rushing attack, which features not only Smith, but also the speedy Chris Johnson and the powerful Chris Ivory.
A sore back forced Allen out of practice early in the week, but he should be good-to-go come Monday. If the veteran defender can help stop New York's run game, he can then pin his ears back and go after Smith, looking to take down his first quarterback of the season.