Coach Marc Trestman doesn't feel that the frustration some players expressed after Sunday's loss to the Dolphins is an indication the Bears' cohesiveness is in jeopardy.
"Our team is very much together," Trestman said Monday. "This is a very close football team. I think what people get caught up in is the emotions that happen after a game. I've been in 20 years of NFL locker rooms. What goes on in a locker room after a game, a lot of things can go on because people handle winning and losing differently.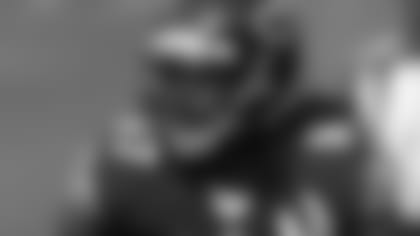 Defensive end Willie Young knows that the Bears must rebound from Sunday's loss to the Dolphins sooner rather than later.
"We're not judgmental about players expressing themselves. We know that they care about this football team and some do it quietly when you lose, some have a smile on their face, and others get terribly angry and have to relieve that anger, coming down from a game. So we don't make any more out of it than it is. We've got a bunch of guys that I think are really very close and like each other."
No Bears player was more outwardly frustrated following Sunday's loss than receiver Brandon Marshall, who was heard by reporters yelling in the locker room immediately after the game.
"I told our team after the game in the locker room, just as I'm telling you, that we have to always be accepting of how people express themselves after the game because they're coming down from a week of working hard and building their emotions and passions for the game," Trestman said.
"We have to be accepting and non-judgmental and let it pass. That's the way I've handled athletes who get into that state. It's not the first time. It's not the first locker room that's ever happened in. I'm not reading any more into it than that."
Trestman also denied a media report that there's a rift between Marshall and quarterback Jay Cutler, who were teammates with the Broncos from 2006-09 before reuniting with the Bears in 2012.
"I don't see that at all," Trestman said. "They've been around each other a long time. I think there's a brotherly love involved in their relationship. That's how I see it."
Veteran left tackle Jermon Bushrod had no problem with Marshall or any other Bears player expressing their feelings following Sunday's disappointing loss.
"Guys show emotion," Bushrod said. "Everybody's not the same. Some guys handle things different and that's OK. But at the end of the day, we have to come together for the common cause. We have to stick together more than ever now because we lost another game.
"We lost another game at home, which is unfortunate. We don't have a choice; we have to come together. We have to come together, we have to stick together, and at the end of the day we have to protect one another and continue to go to work every single day and keep our eyes on the prize because our goals and aspirations—even though it might not feel like it—are still in front of us."
The main concern for the Bears is not who's saying what in the locker room but playing with a sense of urgency and stringing together some wins after losing three of their last four games.
"We have a lot of football left, but that doesn't mean that we have a lot of time to try to continue to make corrections, or we're going home early," said defensive end Willie Young.
"Right now it's about trying to figure out how to win. When you lose a game, some guys kind of blow their top. But it's not about that. It's about resiliency, bouncing back and taking advantage of every opportunity that you have and not forgetting about what's at stake the next nine games.
"We've only played one division opponent, so our season's still ahead of us. But as I said, we don't have time. We have to figure it out as soon as possible."