After signing a contract extension last month, receiver Brandon Marshall called his 2012 trade to the Bears "career-saving" due in large part to the environment the organization has created.
When Jay Cutler joined the Bears in a 2009 trade, he didn't arrive with the same off-the-field issues as Marshall. But the quarterback agrees that the atmosphere at Halas Hall is conducive to success.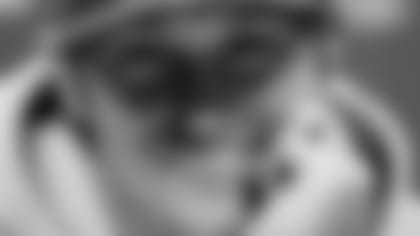 Bears quarterback Jay Cutler laughs during his press conference Tuesday at Halas Hall.
"Anybody is going to like being in this organization," Cutler said Tuesday as the Bears kicked off their three-day minicamp. "They respect everybody. They give everyone a fair chance. They're not going to tell you any lies. It's a good place to be and I understand why 'B' loves it so much here."
The environment is fueled by general manager Phil Emery and coach Marc Trestman, both of whom treat players in a straightforward manner while expecting them to perform on the field.
"The way everyone operates kind of forces you to grow up," Cutler said. "If you don't want to grow up, you're probably not going to last. They're going to find somebody else. I think we've done an excellent job of bringing in the guys that are good people and are very good football players. It's just a conducive environment to be a football player as a quarterback in my mind."
Trestman especially has created a family atmosphere at Halas Hall; on Wednesday, the relatives of not only the players but all the staff members are invited to watch practice and attend a barbecue.
"He was like that from Day 1," Cutler said. "The first day I met with him that was him, so this is nothing new to the guys. It's just leaking out to the rest of the world and the media that that's kind of his stance. But we've been hearing this for over a year now. So the guys are in tune to it.
"It just creates an atmosphere where you can be yourself and you can be respected and you know at the end of the day you've got a locker room of guys and coaches and management that are behind you."
Asked whether he feels that type of atmosphere will result in more wins, Cutler said: "I don't think it can hurt. I think you can ask anybody. If they go to work and they like where they're working, they like who they're working with, the atmosphere that they're in promotes good ideas and promotes any idea no matter if it's good or bad, I think anybody's going to enjoy that atmosphere."
Sports Illustrated's Peter King reported that Cutler and Trestman recently traveled together to New York to meet with NFL consultant Dov Seidman, an expert on creating ethical cultures in the workplace.
"I've heard of players and coaches working on football in the off-season, and maybe even on better forms of leadership," King wrote. "But for a coach and his top lieutenant in the locker room … to get on a plane and spend a day working on new techniques and dialog … that goes beyond the call of duty. Trestman and Cutler should be congratulated for it."
Cutler told reporters that the trip was beneficial.
"It wasn't foreign to us why we were going or who we were talking to," he said. "We just wanted a little bit more clarity on what direction we were going, why we were doing what we were doing, and we got some stuff out of it."