As the Bears try to salvage their season following a disappointing 3-5 start, quarterback Jay Cutler is hoisting "quite a bit" of the responsibility on his own shoulders.
"I think all quarterbacks throughout the league put a lot of pressure on themselves, look at themselves as leaders of the team and energize guys throughout the week and get everyone Sunday ready to play," Cutler said Thursday.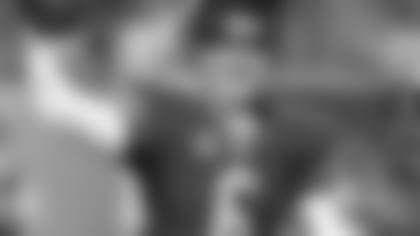 Jay Cutler and the Bears will begin the second half of their season Sunday night in Green Bay.
Cutler is on pace to finish the season with the highest passer rating (95.8) and completion percentage (67.2) and the most touchdown passes (34) in his nine-year NFL career. But he has committed 12 turnovers (with eight interceptions and four lost fumbles) that have been costly.
As the Bears prepare to kick off the second half of their season Sunday night in Green Bay, coach Marc Trestman knows that Cutler won't be able to turn the team around by himself.
"I think it's about everybody," Trestman said. "Your quarterback is always a significant person to do that because he handles the ball on every play. We all know that. So certainly he's part of it, but I don't just think he's the only one. We want to do it together.
"We want to do it as coaches. We want to do it as a complete team. Everybody has got a say in this thing. Everybody does. Our guys understand this. You can tell by practice, they get it. But certainly Jay is a big part of that. He's a team leader. He's around the guys all the time.
"He's influential in our locker room. He's influential in our meeting rooms and certainly on the field his level of play is going to be indicative of where we're going to go in the next eight weeks."
While the quarterback no doubt is the most important player on the field, offensive coordinator Aaron Kromer stresses that the success of an offense is a team effort.
"The thing about playing quarterback in the National Football League is you're relying on 10 other guys," Kromer said. "You're not shooting a free throw in a basketball game. You're actually relying on a guy to block. You're relying on a guy to run the route right. You're relying on everyone to get lined up correctly. It's impossible, really, to feel like it's one guy."
That lesson was reinforced during the bye week when the Bears reviewed their first eight games.
"The off week showed us that it's not one guy," Kromer said. "It's what we knew already, but it emphasized it, and we're able to emphasize to each guy individually, 'This is what we need to do to be better,' and that's what we've been practicing this week. Not that we haven't been practicing that all along, but we can put an exact emphasis over an eight-game study."
Kromer expects that Cutler and the rest of his teammates will benefit from the bye week.
"He seems refreshed," Kromer said. "Everybody on the team has gotten an opportunity to watch what happened throughout the season. They spend so much time during the week getting ready for the next opponent. What [the bye week] has given everybody is an opportunity to study themselves. I think it has helped Jay as well as everyone."
As is the case with other players, Cutler needs to continually focus on the little things.
"It's like any position," Kromer said. "It's fundamentals and techniques and are you doing your job the way it's supposed to be done within the offense and making a big point for all 11 guys playing on the field of, 'Let's make sure we're running the offense and doing our job.' That's been a huge emphasis this week."