Jay Cutler grew up in Santa Claus, Ind., but that's not why the Bears quarterback had jolly old Saint Nick on his mind Tuesday when he arrived at training camp in Bourbonnais.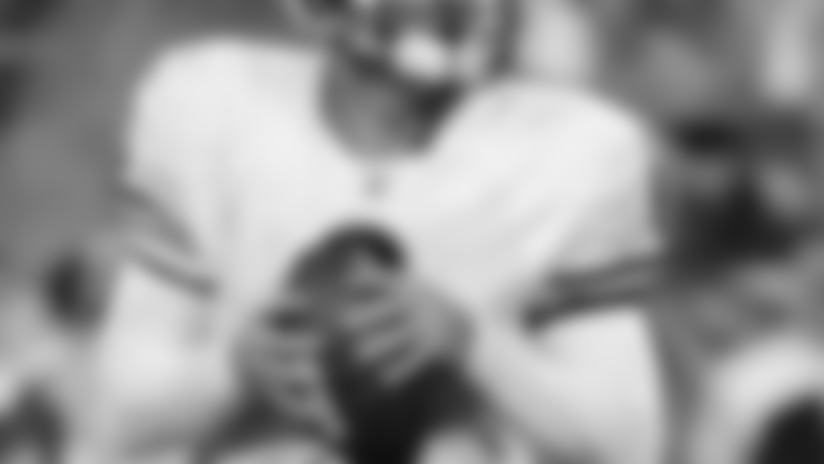 Quarterback Jay Cutler has compiled an 17-8 record as a starter the past two seasons.
Asked about the Bears bolstering their offense during a busy offseason, Cutler said: "I think I could probably speak for a lot of quarterbacks out there: getting new guys around us in the offense is like Christmas. They're new weapons, new toys for us to play with."
Viewing Cutler as a cornerstone to build around, first-year general manager Phil Emery traded for receiver Brandon Marshall; re-signed running back Matt Forte to a four-year contract; added running back Michael Bush, quarterback Jason Campbell and receivers Eric Weems and Devin Thomas in free agency; and drafted receiver Alshon Jeffery.
"Getting 'B' and Alshon and getting Matt back and Michael Bush, we've got a lot of new guys," Cutler said. "It's going to be fun to see what they can do out there."
The Bears also revamped their offensive coaching staff, promoting Mike Tice from line coach to coordinator and hiring Jeremy Bates as quarterbacks coach. Bates helped Cutler develop into a Pro Bowler while working together with the Broncos from 2006-08.
"Jeremy has come in and he's helped install some stuff that we did in Denver, some stuff that I'm really comfortable with," Cutler said. "Mike Tice has got a really good feel for what I like to do, of how to put guys in position to be successful. So I'm happy with it.
"There's still some tweaking and some stuff that we've got to do so everyone is on the same page, but the offseason work we've done so far has been putting us in the right direction."
Cutler isn't sure whether Tice will be an in-your-face screamer or a more cerebral teacher and motivator. But the Bears quarterback doesn't really care.
"It's a good question. I've seen Mike explode on guys, I've seen Mike pull guys to the side and talk to them quietly," Cutler said. "I think Mike does a really good job of knowing what you need, what kind of player you are; if you're a yell-at-'em type of guy or if you're a kind of pull-'em-aside guy.
"He can coach me however. I mean, I think we're all in it for the same reasons. He's excited about this offense and so am I. So it's just going to be a matter of us working together and coming to some common ground on some stuff."
Asked which coaching style he prefers, Cutler said: "I've had everything growing up. I've had guys that spit in your face screaming at you and I've had guys who talk to you quietly. I think the longer you play this game you just kind of … listen to what they're saying and not how they say it." [
](http://www.phoenix.edu/campus-locations/il.html?utmsource=Story&utmmedium=instory&utmcampaign=300x100)
Regardless of Tice's approach, Cutler is looking forward to working with the first-year coordinator, especially when it comes to creating mismatches with opposing defenses.
"I think that Mike's sole objective is to put guys in position to be successful," Cutler said. "He wants to attack defenses and do it smartly, but find ways where we can put our best player against one of their worst players. And that's something that we're going to strive to do week-in and week-out."
With the upgrades the Bears have made to their offense, Cutler is eager to begin training camp.
"This is the most comfortable I think I've been going into camp with the offense, of what we're doing scheme-wise and the talent around me," Cutler said.