Jay Cutler's status for next Monday night's game in San Francisco is uncertain after the Bears quarterback was forced to exit Sunday night's 13-6 loss to the Texans at halftime with a concussion.
Speaking Monday about Cutler and defensive end Shea McClellin, who also suffered a concussion Sunday night, coach Lovie Smith said: "Both of those players are feeling a lot better today.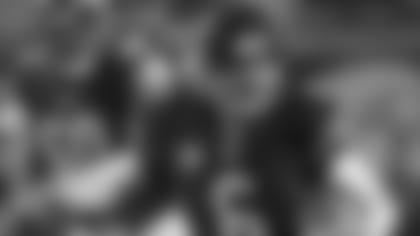 Jay Cutler scrambles for 19 yards in Sunday night's 13-6 loss to the Texans at Soldier Field.

"Just like a player gets a concussion or any other injury, we'll continue to evaluate them before we let them go back in. As far as whether the players will be ready to go this week, we don't know that. We have an extra day to get prepared for the 49ers. Hopefully they will be ready to go."

Smith confirmed Monday that the Bears believe Cutler suffered the concussion late in the first half on a vicious helmet-to-helmet hit by Texans linebacker Tim Dobbins, who was flagged on the play.

The Bears evaluated Cutler immediately, but he didn't show any concussion symptoms until halftime, so he finished the first half, playing seven more snaps.

"His symptoms weren't displayed right away for us," Smith said. "We had a little bit of time to evaluate it and he didn't show any symptoms then, but at the half he did show some then.

"As a general rule, there's protocol we go through when a player does get a concussion, led by our medical staff. We have a history a little bit with concussions and I think go beyond what we should.

"Protocol is to take every precaution to make sure that first off if they can't play, of course get them out of the game, which we did, and not let them come back until they're for sure ready to go, cleared by the medical staff."

According to multiple reports, the NFL reviewed the situation and found that the Bears handled the injury properly, removing Cutler from the game as soon as he showed concussion symptoms.

Last season the NFL introduced a new standardized sideline concussion assessment test that combines a symptoms checklist, a limited neurological examination including a cognitive evaluation, and a balance assessment.

Even without the new protocol, Smith said the Bears would not have put Cutler back in the game.

"If a player has a concussion or any injury, he's not going back in the game. It's as simple as that," Smith said. "Once we found out that Jay Cutler and Shea McClellin had a concussion, our protocol would say that they're out of the game. We'll never put a guy at risk. No game is that important for us. The players' health always comes first with everything that we do."

To practice this week and play Monday night against the 49ers, Cutler will have to be cleared by Bears doctors as well as an independent neurological consultant.

Returning from a concussion, a player must be asymptomatic while at rest and then during and after physical activity. After being cleared to return to the field, the player is then monitored during practice and games, If symptoms return at any point, he must begin the entire process over.

If Cutler can't start in San Francisco, he would be replaced by backup Jason Campbell. The eight-year veteran played the entire second half against the Texans, completing 11 of 19 passes for 94 yards and a 70.9 passer rating.

Smith said that backups generally get only about 25 percent of the snaps in practice, making it difficult to step in to replace an injured starter.

"It's tough, but that's why you bring in a veteran like Jason Campbell, who's played ball," Smith said. "In the NFL a lot of injuries happen and you have to be ready. Jason is a pro. He's been getting excellent work. If you're the backup, you're normally going against the [No.] 1 defense the entire week, so you're getting good work.

"We've seen Jason Campbell play good football each week. But it's still not the same as getting all of the reps. Most the time your starting quarterback will get most of the reps. If Jay couldn't go-and we're not saying that by any means, but injuries do happen-Jason will be ready to go."

Asked to evaluate Campbell's performance against the Texans, Smith said: "None of us played well enough to win. It kind of comes down to that. But he made some good throws. I thought he gave us a chance to win the football game. Based on the amount of reps, I'll say it was a good start."