While facing a Dallas Cowboys team they once played for Monday night isn't a big deal to Jeremiah Ratliff and Martellus Bennett, that's not the case for Joe DeCamillis.
The Bears special teams coordinator, who served in the same capacity with the Cowboys the past four seasons, is excited about battling some familiar faces at Soldier Field.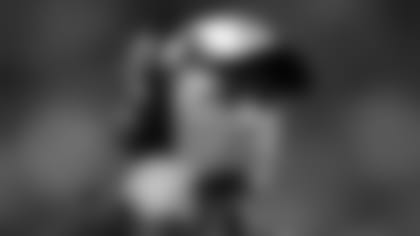 Joe DeCamillis is just one of three members of the Bears who are facing their former team on Monday night.
"I'm not going to lie to you and say it's like Ratliff and it's like any other game," DeCamillis said with a laugh. "Anytime you leave some place you always have a little bit more juice going back against them. Unfortunately, I've been at a few places now so it's happened before.
"It's a great organization. There are a lot of people there I respect. We've got to get a win. That's the biggest thing for us is it's important for our playoff hopes to get a win."
The Cowboys have had some turnover on special teams since last season, but kicker Dan Bailey, punter Chris Jones and return specialist Dwayne Harris remain in the roles they filled under DeCamillis. Harris ranks second in the NFL in both kickoff returns (31.3-yard average) and punt returns (14.0), but has missed the last two games with a hamstring injury and may not play Monday.
"What [Harris] is doing this year doesn't surprise me," DeCamillis said. "[Jones] is healthy again. He's a really good prospect. There are a lot of guys there from when I was there, so I'm familiar with some of them. I look forward to seeing them. But once the game starts, let's get after them."
DeCamillis has appreciated working for both the Bears and Cowboys. But he feels that while both are storied franchises, they are actually polar opposites.
"There can't be two [more] different spectrums," DeCamillis said. "[In Dallas] it's a lot different from the standpoint of just the things that go in. It's a little bit more like Hollywood, and here it's a little bit tamer. But they're both great organizations and both have had a lot of storied tradition and a lot of championships. That's the main thing."
DeCamillis dealt with great adversity in Dallas that had nothing to do with football. He was leading a drill during rookie minicamp on May 2, 2009 when the roof on the team's practice facility collapsed during a storm. DeCamillis suffered a broken vertebrae in his neck that required surgery.
Four years later, DeCamillis is still reminded of the accident that nearly took his life. Due to the discomfort he experiences when lying down, the Bears coach sleeps in a recliner.
Asked by a reporter how the accident changed his life, DeCamillis said: "I guess I'm a little stiffer. That's all. Like when you asked that question, it's hard for me to turn my neck to [look] at you.
"Everything is an opportunity for you. You learn to deal with adversity all the time. We ask players to deal with adversity. I had some adverse times. Hopefully I've come out on the other side of it and keep going from there."