General manager Phil Emery described the first few days of the Bears' hunt for a new head coach as "fast, furious and thorough" Thursday during an interview on WBBM Newsradio 780 and 105.9 FM.
"Just working through the candidates," Emery said of the search for Lovie Smith's successor. "I have talked to several people here the last few days. With a position like this, we've reached out to a lot of people and we've had a lot of people reach out to us.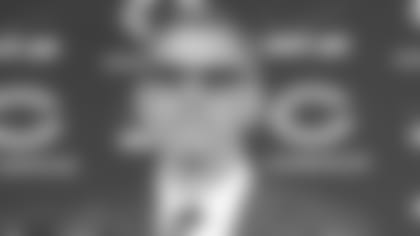 Bears general manager Phil Emery spoke to the media Tuesday at Halas Hall.
"So [we're] working through that, and like good scouts do, also making sure that we do our homework and know the candidates well. It's not just an interview; it's a thorough evaluation process."
Emery revealed Tuesday that the Bears would consider a wide variety of candidates with different backgrounds. That includes coaches who have worked on offense, defense and special teams, as well as in the NFL and at the collegiate level.
"We're working through this process," Emery said on WBBM. "We're going to listen to everybody that is in front of us in terms of interviews. We're also looking through the candidates that we haven't talked to and ones that have expressed interest in coming to the Bears to help us win championships."
Emery would like to have a new coach in place by Jan. 19, when the East-West Shrine college all-star game is played. But he acknowledged that he may have to wait past that date if one of the candidates coaches on a team that goes deep in the NFL playoffs.
"You have to be patient with that end of it," Emery said. "The NFL has rules in terms of coaches being in the playoff progression. So we have to wait that out a little bit.
"Obviously [there's] a lot of impact on who wins and loses those games in terms of if they fall out of the playoffs there's a lot more flexibility setting up the schedule to talk to them.
"If they're in it, we have to be very respectful of the teams. We request permission and we look for their guidance in terms of telling us when is best for them and we will not cause disruptions in their practice plans and their preparation as they move into the playoffs."
While the Bears would like to have a coach in place sooner than later so he can start hiring his staff and studying college prospects in advance of the draft, Emery will not rush the process.
"The sooner that we hire a coach the more he can get involved right away in terms of completing his staff and assisting and working with us in the all-star game evaluations," Emery said. "So that would be the ideal situation. Will that happen?
"We're just going to have to take each step day-by-day and work through it, make sure we've interviewed all the candidates thoroughly and checked their backgrounds thoroughly before we come to a final decision."