No one at Halas Hall is satisfied with the Bears' 6-9 record. But with one week remaining in the regular season, it's evident that the franchise's arrow is pointing up.
In their first seasons, general manager Ryan Pace and coach John Fox have completely changed the culture in the building, bringing accountability, respect and mental toughness that didn't exist last year when the Bears stumbled to a 5-11 record.
"I've seen improvement," Fox said. "Our guys have done a good job of competing for four quarters. We've had some opportunities to win some more close games than we did, but I think you learn how to play in that situation—you know, put yourself over the hump—and I think we're getting better in that area.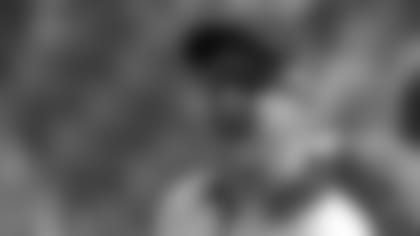 Head Coach John Fox and the Bears have been in virtually every game this year.


"We're not there yet, but from that standpoint I kind of like where we are. We've shown improvement in that area. It hasn't been all peachy as far as injuries and the health of our football team with certain guys, but I think we've kind of increased that moving forward and I think we're moving in the right direction."
Blown out repeatedly last season, the Bears have been in virtually every game this year. Ten of their last 12 contests have been decided by six points or less, with five wins coming by a total of 15 points and five losses coming by a total of 17 points, including two in overtime.
"Our guys have fought," Fox said. "We've competed, and sometimes it hasn't gone so well, even to start games. But we've battled back, gotten competitive and had chances to win games late. Obviously, we would have liked some of the results to have been different. We don't have a big margin for error, but the guys have competed. They've played as a football team. When we've had that little stinger or that little edge, those have been games we've won."
Fox wants his players to take ownership of the team and show leadership.
"One of the things you try to create is a player culture," he said. "They're the guys who play the game. Sure, coaches are part of it. We've got systems, schemes, but at the end of the day [the players] have to execute.
"The term 'team'—Together Everybody Accomplishes More—and doing it for your teammates and doing it for something bigger than yourself helps create chemistry, an edge, whatever word or label you want to put on it. It's empowering guys to lead.
"In my experience with different teams, different championship teams, you had that. Whether it's been here with the Bears or with teams you've experienced or I've experienced, it's something you try to establish. It doesn't happen overnight. It takes [a while]. I think we're developing that. We're not a finished product yet by any means."
Fox lets players vote for team captains before the start of the season and then selects one additional captain each week based on merit. He routinely meets with the captains to discuss a variety of different issues and has one player address the team the night before games.
"He's really tried to make this a player-run team," said left guard Matt Slauson. "He wants us to take pride in our team, take ownership in our team, and we all believe in that as players. I think it's a great plan.
"Things aren't always going to go our way, and there's going to be tough times. But the great thing about this team is they just keep on working on preparing and getting better every week."
Despite the Bears' unimpressive record, players want to remain with the team because they feel that something special is about to happen.
"I think what's crept in the locker room as far as the season coming to an end is the fact that a lot of us want to stay together," said outside linebacker Sam Acho, who signed a one-year contract with the Bears on April 1. "Yeah, our record is 6-9 at this point. But we see the hope and we see that we're building toward something.
"We see the changes. Especially guys that were on the team the past couple years, they see the changes from last year to this year. They see the changes with how things were, how the team was playing and people just bringing hope to the city and hope to each other. We see that. I think a lot of guys want to continue to be a part of this organization."