Even though rookie quarterback Mitchell Trubisky threw a career-high three interceptions in Saturday's loss to the Lions, Bears coach John Fox called the outing "arguably his best game."
"When you go back and look at the tape, you go through the mechanics, you go through just the decision-making, there was really a lot of good that Mitch did," Fox said Monday. "Everybody looks at the box score; they see three picks. But it was arguably his best game."
Recording his first 300-yard performance, Trubisky completed 31 of 46 passes for 314 yards with one touchdown and a 66.8 passer rating. The first-round draft pick made several big-time throws, most notably an 18-yard strike to Markus Wheaton on third-and-22.
"The thing that's impressive about Mitch is in a couple of situations where we might not have been lined up right, he corrected it," Fox said. "Three, four weeks ago I'm not sure that happens. There were a couple of throws where mechanically he's really sound. He's staring down the barrel with somebody right in his face and he drills a completion on third-and-18.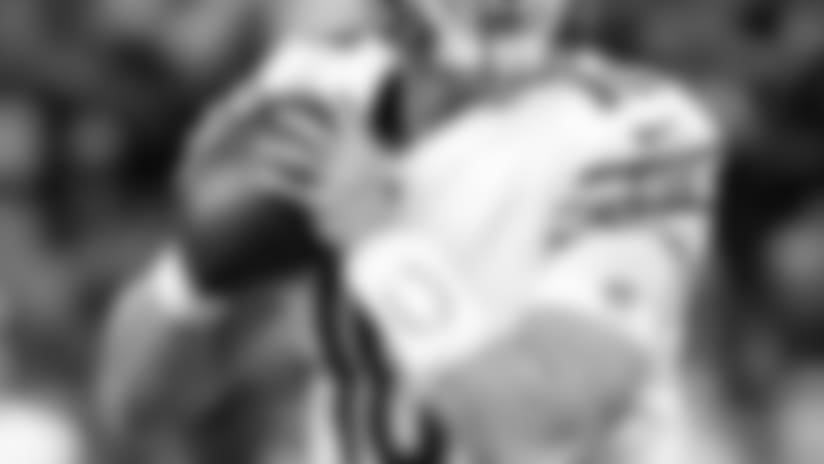 Bears quarterback Mitchell Trubisky attempts a pass against the Saints.


"So there was really a lot of good. I know the result is not what everybody wants—I understand that—but as far as his growth and his maturation, I thought it was probably his best game."
Fox has seen Trubisky learn from his mistakes and hopes the rookie continues to do so. The costliest miscue that he made against the Lions came when he was intercepted by Quandre Diggs in the end zone after failing to see the defensive back dropping back in zone coverage.
"The pick in the end zone, I know he'd like to have that one back," Fox said. "There weren't a lot of options, but you throw it away. We had a screen pass that was pretty well defended. He spiked it instead of trying to throw it down the field and make something happen, which is something he had done the week prior.
"Guys are going to make mistakes. You just don't want them to make the same ones, and I've been very impressed with him as it relates to that."
Trubisky agreed that he made strides in the loss, but lamented his three interceptions. Entering the game, the rookie quarterback had been picked off just four times in nine games.
"You try and look at the process, not the outcome," Trubisky said. "I got better in some areas, but obviously we've got to take care of the football to give my team the best chance to win. Got better in some areas, but the turnovers hurt us and that's what really kept us out of the game. It's good to see me get better, but we want to have a chance to win every single game."
Asked if the game is slowing down for him as he prepares to make his 11th straight start Sunday against the Browns, Trubisky said: "On some plays definitely and on other plays not."
"You could definitely see it in my footwork when I'm drifting when I don't need to or when my feet are calm and I'm moving through my progressions very smoothly," he said. "You can tell which plays it's slower and which plays it's not.
"I'm definitely progressing, and you want to see the games continue to get slower for me as it goes because then you're just dissecting defenses and you're in a rhythm going right down the field. Some plays it is, some plays it's not, and the more I'm able to slow it down, the more success I'll have going forward."