INDIANAPOLIS — One day before hitting the field for workouts Sunday at the NFL Combine, the top defensive linemen and outside linebacker prospects spoke to the media in Indianapolis.
Here's what three of the consensus top players in the draft (listed alphabetically) had to say:
Jonathan Allen, Alabama defensive end
Allen was a four-year contributor and three-year starter for the Crimson Tide, recording 154 tackles, 45 tackles-for-loss and 28.5 sacks in 56 games with 38 starts. He is projected as a top five pick in most mock drafts, with several predicting that he'll be picked by the Bears at No. 3.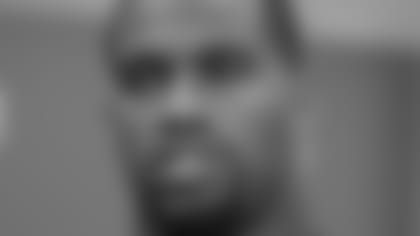 On what he'll bring to an organization:
"What I'm telling teams is [I'll bring] a winning atmosphere, a winning attitude, a leader, a guy who's going to bust his butt every play and a guy who's looking to come in and make an immediate impact in a positive way."
On how he benefitted from playing four years at Alabama:
"I feel like I'm mentally prepared for whatever happens. [Playing] at Alabama is definitely not the easiest thing to do for four years. I feel like coach [Nick] Saban has prepared me well for this opportunity and I'm planning to take advantage of it."
On the aspect of the game he takes the most pride in:
"I'd probably say my technique. I'd like to think I'm a technician. But I can do a lot of things. If you want me to rush from the three technique, I can do it effectively. If you want me to bend the corner on the outside, I can do it. I can play the run, I can play double teams. I can play above the tight end and play the six technique, scoot and cut off blocks. I feel like I can do anything I'm asked to do on the defensive line."
On why he returned to Alabama for his senior season:
"Probably the biggest thing was the fact that I was being listed as a third-down player. Not too many people considered me as an every-down player and that kind of bothered me. It kind of put a chip on my shoulder. I wanted to come back and prove that I could do both and do them effectively."
On what he takes away having played defense at Alabama:
"Just the mentality that you bring to practice. Probably the biggest thing that I took away from my four years was the best games have also been my best weeks of practice. Practice is where you develop the skills that allow you to have success in the games."
Myles Garrett, Texas A&M outside linebacker/defensive end
Garrett enters the draft as a junior after an ultra-productive career at Texas A&M, where he compiled 145 tackles, 48.5 tackles-for-loss and 32.5 sacks in 36 games with 29 starts. Several analysts are predicting that Garrett will be chosen by the Browns with the No. 1 pick in the draft.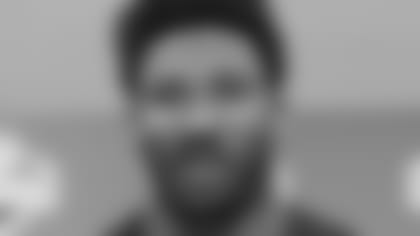 On some of the skills he picked up at Texas A&M:
"They instilled in me a work ethic that I don't think many others have. They said be comfortable in an uncomfortable zone. You have to get out of your comfort zone to become a great player. I just carried that with me to A&M and tried to become the best player on the field, and hopefully I can show that here. Anybody who picks me up will get that same thing."
On what he's focused on improving the most?
"Skill and consistency. Some games were—I feel like there were some plays I should've made or things I should've done better. Hindsight is 20/20, but just looking at that and maybe thinking through some situations differently and make some plays."
On how good a defensive lineman has to be to be the No. 1 overall pick:
"You have to be a game-changer. You have to be able to turn the tide of a game at any given time. Somebody who, when it's third-and-15 and maybe it's the fourth quarter and we need a stop to get the ball back, they put you in and say you're the guy. That's how good you have to be."
On what makes him that kind of guy:
"I've been in those situations before and I've made those plays. I feel that in crunch time I'll make a play, I'll cause a sack-fumble and I'll be a game-changer and a playmaker."
On why he should be the No. 1 pick in the draft:
"I feel like I'm the best player in the draft, and I feel like I'll prove that today and tomorrow."
Solomon Thomas, Stanford defensive end
Thomas appeared in 27 games with 19 starts in two seasons at Stanford, registering 101 tackles, 25.5 tackles-for-loss and 11.5 sacks. He has been ascending in mock drafts, with some predicting that he will be selected ahead of Allen as the first defensive lineman off the board.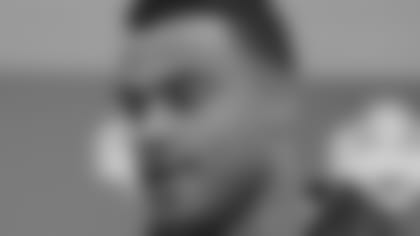 "I can rush anywhere. I can play anywhere. I play every down. I'm great stopping the run, great rushing the quarterback. I'm very versatile. I have toughness. I try to get after every lineman and put the fear of God in them and make a play. I'm just trying to get to the quarterback every play and be destructful and wreak havoc."
On whether he considers himself a "tweener" on defense:
"I don't take that as a bad thing. I take it as any team can draft me. I'm not labeled to a 4-3; I'm not labeled to a 3-4 team. I can play in any system and I can play any position on the D-line."
On the biggest question he has to answer:
"Just prove to them because I didn't rush a lot from the edge in college, but proving I can do that, prove to them that I'm effective enough to do that. Hopefully I'll be able to do that here and at my Pro Day."
On why he left school with a year of eligibility remaining:
"I just thought I was ready. I've been dreaming about this since I was 8 years old. I know I'm ready to make an impact in the NFL. I know this is my dream and what the best opportunity for me was. That's why I left."
"Just my versatility and how hard I play. I have a [high] motor. I don't think anyone gets after it like me. No one plays extremely tough like I do. I just try to show I'm the best I can be. That's my goal; to always be the best. You have to think you're the best to be the best."
A look at the third day of workouts at the NFL Combine featuring defensive linemen and linebackers.